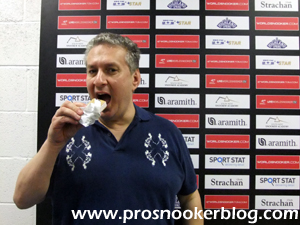 Ok so it's not technically called a PTC any more, but it will very much be squeaky bum time at this weekend's Gdynia Open event in Poland, with far more on the line for some than might appear at first sight.
Click below for my thoughts on the battles that will be decided this week and for some of the key matches to keep an eye on from the eighth and final event of the 2013/14 European Tour…
Click here to view the draw for ET8
Click here to view the latest European Tour Order of Merit (after seven events)
The eighth event of this season's European Tour, the Gdynia Open represents the final chance for players to add points (well, pounds or euros), to their European Order of Merit tally for this season, which could prove crucial in two important aspects as outlined below.
For reference below, the points available by round in Poland are:
Last 128 – 0
Last 64 – 583
Last 32 – 1,000
Last 16 – 1,917
QF – 3,333
SF – 5,000
F – 10,000
W – 20,833
Tour Survival Implications
Click here to view my look at the tour survival race from December 2013
Regular readers will no doubt have seen me talking repeatedly about the race to stay on tour for next season and you can read the full explanation at the above link.
In short however, for the purposes of this article, in addition to the top 64 players on the two-year money list at the end of the season, there will also be places for the top eight players on the 2013/14 European Order of Merit, not already qualified.
Clearly then, while we will not know for certain how it will all shake out until the end of the season once the provisional money list is set, we will have a clearer idea as to who has to do what between now and the end of the season if they are to remain on tour.
So who are the relevant people on the list at the moment?
At present, Sam Baird and Joel Walker look set to take two of the eight spots, both players being high up the Order of Merit, but currently outside of the top 64 on the money list. Luca Brecel and Scott Donaldson are similarly well placed, although both sitting just outside of the top 64 on the money list, with Donaldson also in with a chance on the Asian Order of Merit, they could yet qualify by other means and potentially open up further spots down the European list.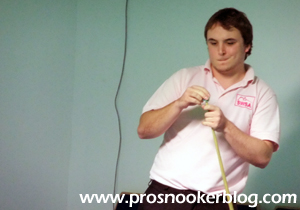 The next players in line are where it gets really interesting however, with Ian Burns, Michael Wasley, David Grace and Tony Drago currently in position to take the final four tour cards available through this list, but with less than 600 'points' separating that group, there remains a lot to play for in Poland.
With Drago on 4,683, he has a lead of 583 points to the next non-qualified chaser, currently Martin O'Donnell, with Barry Pinches and Mike Dunn in close pursuit. Further back, Thanawat Tirapongpaiboon, Liam Highfield and Daniel Wells are the next names to keep an eye on, but would likely need to win at least three matches and make it to the final day to bring themselves into contention.
But of course, it is not quite as simple as a straight fight between those named above, as there are players who are currently ranked inside the top 64 on the latest two-year money list, who could yet slip out if they are to have a poor end to the season.
This is detailed within my previous article from December 2013, but the most obvious names are Steve Davis and Jimmy White, two legends currently sitting 58th and 60th on the latest money list. If they are able to remain there, then the European Order of Merit will not matter, but if they do slip outside of the top 64, they will want to have the fall-back position of knowing that they would be safe through this list.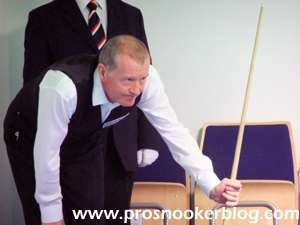 For Steve, with 3,866 points to his name, he looks to need at least two victories in Gdynia if he is to move up into position, while Jimmy on just 600 points needs to reach at least the semi-finals if he is to give himself this safety net.
Similarly, Peter Lines is another who could potentially slip out of the top 64, but like Davis is still within striking distance of qualifying via the European list with a good run this weekend. It will not be easy for the Leeds based pro however, with an opening round match against Shanghai Masters finalist Xiao Guodong in prospect, with Martin Gould potentially awaiting the winner.
While it is difficult to look too far ahead with so many matches and so many scenarios that could yet unfold, what other matches should we be keeping an eye on?
One potentially crucial match, could be a last 64 clash between Mike Dunn and Steve Davis, if they can come through their respective openers. With both not yet assured of finishing inside the top 64 on the money list, this match could ultimately decide a tour place when we look back at the list in May.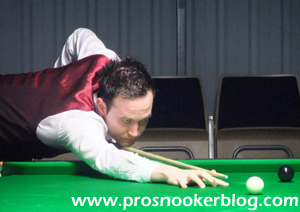 As explained above, Martin O'Donnell is a player in need of wins this week, following his early exit at the previous ET7 event and with a last 128 match against Jak Jones in prospect, he could have been handed a tougher opening match, though could then face top 16 player Mark Davis in his next match.
Jimmy White looks to have a tough assignment if he is to make it through to the last four, with Barry Hawkins and John Higgins potentially in his path if he is to make it just to the final day, while the news is better for Barry Pinches and David Grace, who have been paired with amateur qualifiers in their first matches.
Of the first round however, perhaps the match with the most riding on it is that between Tony Drago and Liam Highfield, with a reasonable chance that the loser will finish up being relegated from the tour at the end of the season, barring a big performance from somewhere to climb up the money list.
Lots to keep an eye on over the coming weekend then…
The Players Championship Grand Finals Battle
The second matter to be decided this weekend is that of 24 places in next month's Players Championship finals, something that I must admit often escapes my attention.
With a huge top prize, as well as crucial points and pounds to be added to the various ranking lists however, it is a significant factor and something that I know the players will be keeping an eye on.
This year, if we exclude the various permutations of people qualifying for the finals via the Asian list also, the top 24 players on the final European Order of Merit will qualify for the PC finals, the cut-off point currently being 24th placed man Shaun Murphy on 8,666.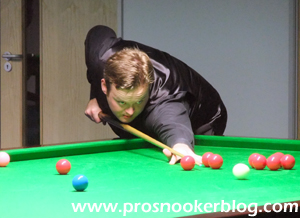 Behind him, Robbie Williams is within a win of denying the 2011 champion a spot at the finals event for the first time since he claimed the title, while those further back would need at least three. Ali Carter could also have denied Murphy a spot with a win, but has not entered the tournament for unspecified reasons.
With so many players involved and potentially anyone capable of breaking into the top 24 at the final event by winning the tournament, it is always extremely difficult to predict this one and what amount will ultimately be good enough, but this is something that I will be keeping an eye on throughout the three days in Poland.
By reference to the minimum tariffs however, you should be able to work out the minimum amount of matches that your favourite would have to win in order to move up into contention.
How to follow the battles
I hope that helps to explain two rather complicated, yet crucial battles – for those who like this sort of thing, I will be providing regular updates on the situation here at PSB during all three days of the event, so remember to check both the blog and Twitter for all the latest.
Feel free to leave any questions below…