Following snooker's return to Crondon Park earlier this week, tomorrow sees the return of the televised action as the first major event of 2015, the Masters, gets underway at Alexandra Palace, London.
Click here to view the draw for the Masters
Snooker's biggest invitational event, the Masters is always a popular event with both players and fans alike, with just one table and a large crowd to watch the world's top 16 players battle it out for the £200,000 top prize.
With no ranking points or seeding cut-offs to worry about this week, the event is all about the glory (and the prize money), with the chance to win of snooker's traditional 'big three' major tournaments, with defending champion Ronnie O'Sullivan looking to win the tournament for a sixth time, which would equal the all-time record set by Stephen Hendry.
Let us then turn to the draw…
The Top Quarter
Coming into the tournament as defending champion and top seed, Ronnie O'Sullivan will no doubt be the favourite of many to win the tournament for a sixth time in London, which as mentioned above would equal Stephen Hendry's haul of six titles.
Ronnie will also have his eye on another of Hendry's records, as he requires two century breaks at the tournament to draw level with the Scot's tally on 775, an achievement that is surely destined to come here at one of his favourite events.
Looking to foil O'Sullivan though will be Ricky Walden, winner of the International Championship in Chengdu earlier this season, as well as a finalist at the Six Red World Championship in September. He has spoken of a shoulder injury that hampered him during December's recent UK Championship, but has now declared himself fit and ready to go in 2015.
Fit or not, it will clearly not be an easy task for Ricky, not least given the nature of his 6-0 defeat to O'Sullivan in this very tournament a year ago, during which Ronnie set a new record for unanswered points scored in a professional event.
Although Ricky has played some of the best snooker of his career during the past couple of seasons and did of course defeat Ronnie to win his first ranking title at the Shanghai Masters back in 2008, with Ronnie now also fit following his foot injury sustained shortly before the UK Championship, it would take a brave person to bet against the defending champion advancing to the quarter-finals this week.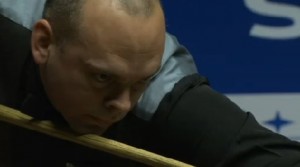 Also in the top quarter are Stuart Bingham and Marco Fu, both ranking event winners during the past year or two and Bingham in particular looking to be playing as well as he ever has at the moment.
A glance at their recent head to head history reveals that Stuart was able to defeat Marco twice last week in the Championship League, while Marco won their last ranking event match 5-4 at June's Wuxi Classic event.
For me though, the fact that Stuart comes into the event having won this season's Shanghai Masters, and having narrowly lost out to Ronnie O'Sullivan in the semi-finals of December's UK Championship, means that he has to be favoured to set up another match with the Rocket.
The Second Quarter
Heading up the next section are Barry Hawkins and Ali Carter, the latter of course present due to his protected seeding of 13, despite having fallen outside of the world's top 16 ranked players following his battle against cancer earlier in the season.
At the time that the draw was made for this tournament, the general view was that it was not the worst draw in the world for Carter, given the manner of Barry's shock defeat to Nigel Bond in York having led 5-0 in their best of 11 frames clash and his subsequent press conference.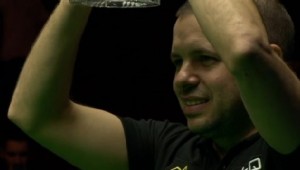 To Barry's credit however, since then he has bounced back in style, reaching the semi-finals of the Lisbon Open event immediately afters, before successfully qualifying for the German Masters and this week making his second career 147 en route to winning group one of the Championship League at Crondon Park.
For Ali meanwhile, following his fairytale victory at the General Cup last autumn, he has since found the going a little tougher, with opening round defeats at the Champion of Champions, UK Championship and German Masters qualifiers.
It was though good to see Ali reach the semi-finals of group two of the Championship League a couple of days ago and hopefully the four wins that he earned at Crondon Park will help to give him the confidence boost that he needs in order to return to winning ways on television soon enough.
Given Barry's recent form however, I have to favour him to come through and make it to the quarter-finals.
The winner will then face either Neil Robertson or Robert Milkins, who meet in a repeat of their 2013 World Championship clash, at which Milkins memorably scored a shock victory against one of the tournament favourites in Sheffield.
Since that match however, Neil has won all three of their next three meetings, most recently at the Australian Goldfields Open last summer and will be hoping to add a fourth against Robert in what will be his first televised match since returning to number one in the rankings following the Lisbon Open.
On form, it is an interesting match to call as since his victory at the Wuxi Classic and run to the final in Australia earlier in the season, Robertson's results have been somewhat indifferent, while Milkins shone towards the end of 2014, reaching the semi-finals of the International Championship and the final of the ET4 event in November.
Robertson will still be favourite to progress, but making his second appearance at the Masters following his début a year ago, I would expect Milkins to make this one a good match.
The Third Quarter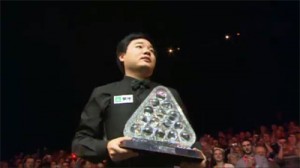 Turning to the bottom half of the draw, former Masters champion Ding Junhui will take on Joe Perry in what is for me one of the most difficult matches to call in the first round of this season's event.
For Ding Junhui, following his five ranking event titles won last season, it has so far been a difficult season, with shock defeats to Oliver Brown, Wang Zepeng, and James Cahill being his most notable matches so far, for all of the wrong reasons.
Joe Perry meanwhile has continued to perform strongly this season, reaching the quarter-finals in Lisbon just before Christmas and will be eyeing the scalp of the number three seed.
Looking at the head to head record, Ding has their last four meetings, all of which have come during the past 12 months, while it was also notable that during his last match of 2014 against Craig Steadman, he looked far more like the Ding Junhui of last season, than that which we have seen more recently.
The winner will face either Mark Allen or John Higgins, who have both had contrasting seasons up to this halfway point.
For Allen, it has been an extremely strong season so far, the Northern Irishman having made it to a series of finals, but only winning one at the ET2 event in Germany.
Higgins meanwhile has struggled for consistency, failing to progress beyond the last 16 of any ranking event, at one point placing his participation in the Masters in real doubt, before his place was confirmed at the UK Championship.
It is a fixture that a few years ago Higgins would have been a warm favourite for, but fast forward to 2015 and it is a very different story. The Scot can of course never be written off, but curiously for a player of his undoubted class, it is a tournament that even at his peak he has always had a mixed record at, losing his opening match 10 of the 20 times that he has competed at it, including once to Allen in 2010.
For that reason, I am going to go with Allen, just.
The Bottom Quarter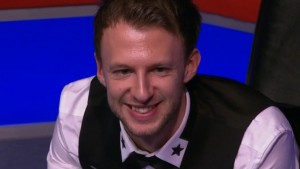 Heading up the bottom quarter are Judd Trump and Stephen Maguire, two of the strongest players at last month's UK Championship, Judd coming out on top following their semi-final match in York, surviving an attempted comeback from the Scot.
A finalist at the Champion of Champions event, as well as the UK Championship, with 51 centuries under his belt already so far this season, Judd looks to be back to his best after dropping as low as 11th in the rankings towards the end of 2014 and will now be looking to mark his return to form with another major title.
He might not have won the title in York, but his comeback against Ronnie O'Sullivan in the final, as well as his attitude in defeat undoubtedly earned him a lot of respect and I would expect him to enjoy another good run in London this week.
For Maguire meanwhile, he too played impressively in York, most notably against Mark Williams, before he bounced back from his defeat to Trump by winning snooker's first tournament in Lisbon a week later.
It has all the ingredients of a close match, but the fact that Judd was able to defeat Stephen both in Coventry and York towards the end of 2014 means that he has to be favourite for me.
Finally, we have the reigning world champion and three time Masters champion Mark Selby, who takes on Shaun Murphy in what is a mouthwatering opening match of the tournament.
It has so far been something of a disjointed season for Selby, inevitably so following the birth of his first child in November, while Murphy shone in both Sofia and Mulheim at European Tour events, becoming the first player to make three maximum breaks during a single calendar year in 2014.
Their head to head history is close and the two players are good friends, Selby winning their semi-final at the Alexandra Palace last season, before Murphy got his own back in the final of the Wuxi Classic shortly afterwards.
For me, if Murphy plays at his best, I would expect him to win and it will be interesting to see how he performs, given that this is the final major that he has not yet won and is an event that I know he is targeting before he eventually hangs up his cue.
If the match were to become scrappy however, then Selby becomes favourite to progress at what historically has been his strongest tournament down the years.
Predictions:
SF: O'Sullivan def Robertson, Trump def Allen
F: Trump def O'Sullivan