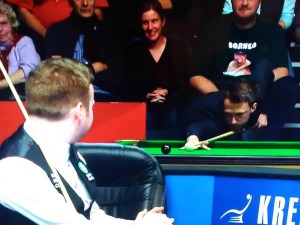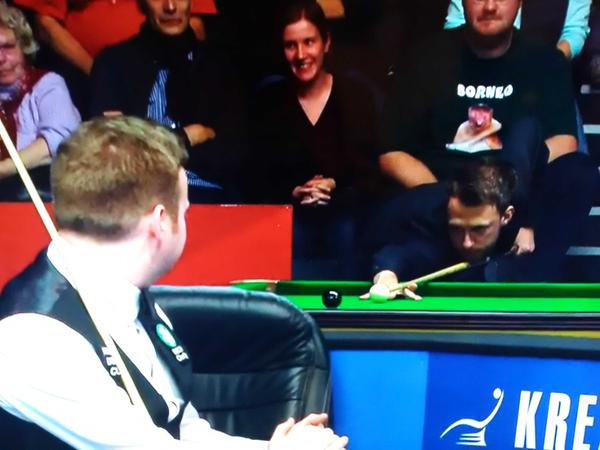 Congratulations to Judd Trump, who has this evening lit up the Tempodrom in Berlin by making his second career maximum break during his quarter-final match with Mark Selby.
Coming in the fifth frame of a tremendous match which had already seen breaks of 95, 94, 87 and 83 before it, as the live scoreboard hit 40, 56 and subsequently 80, there was a feeling of inevitability about the break, despite the fact that it was not compiled on the main televised table.
With the break taking little more than eight minutes, Judd was soon down to the colours and the television cameras panned over just in time to catch him drop in the black (above), to bring the German crowd to its feet.
Coincidentally, Judd's other professional 147 break also came against Mark Selby, in a losing effort at the 2013 Antwerp Open, while the break also means that Selby now has the unusual honour of having become the player to have had the most maximum breaks made against him, with that effort being his fifth in all.
The break was also to be the first maximum officiated by local referee Marcel Eckardt, who only a couple of weeks ago spoke to me about the fact that he was currently waiting for his first 147.
Judd will earn the rolling prize of £5,000, as well as the high break prize provided that his break is not equalled during the next two and a half days.
Click here to view the updated 147s list.