As those amongst snooker's 'Twitterati' will no doubt be aware, there has been some debate in recent days on social media as to whether the size of snooker's main tour should be cut from its current field of 125 players (plus three invitational tour cards), to just 64 as suggested by 2005 world champion Shaun Murphy in his own blog post here.
With a few days now before the Ruhr Open gets underway at the weekend, today I offer a few of my own thoughts on the topic and suggest why personally at least, I am glad that the tour will be remaining as it is…
Before turning to analyse the most salient points of his proposal, it should first be said that realistically I do not think that there is any possibility of a proposal such as Shaun's being implemented as long as Barry Hearn is around as chairman of World Snooker.
Whether you feel that is right, wrong or have no real opinion, the current structure introduced during the first five years of his tenure is very much in line with his vision and one that he still clearly supports. Just check out some of his tweets on the subject.
@CuePowerBlog @Magician147 @JEGLincs Rubbish. Ideal number Tough but fair. No change. No chance.

— Barry Hearn (@BarryHearn) October 2, 2015
That said, there is never any harm in debate and certainly Shaun is always good value for one of those, given his other proposals in recent years including his theories on preventing kicks, desire for a shot clock and wish to practice on match tables prior to the start of play to name just a few.
What is Shaun proposing?
In short, he believes that there are currently too many players competing on the main tour and that the current 125 should be reduced to just 64. For the remaining players he would see the creation of a 'Challenge Tour' with promotion and relegation between the two series at the end of each season.
Why?
That it would reduce, or avoid entirely the need for those 64 players to compete in qualifying rounds away from venues and make being on tour more aspirational. He also states that the tour is 'too big now' and cannot support itself.
Player perspective
While I have not closely inspected every reply that Shaun has so far received on social media, of the players to have commented at least, unsurprisingly that of the higher ranked, established players has been positive.
Of course at first glance, they have been the players to have lost out since the introduction of flatter draw structures in recent seasons, now having to qualify to play at venues that they would previously have been seeded through to on account of their ranking. Having come through the qualifiers to earn a place inside the world's top 16, they now find themselves back where they started in one sense.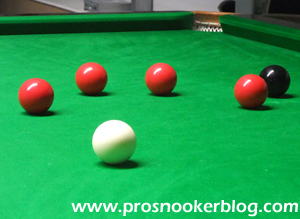 On the other hand, World Snooker would argue that while those players now have to win a qualifying match in the UK, overall prize money has increased significantly in recent seasons and that if they are indeed the best players, then they should have to prove it and (generally at least), play in the same amount of matches and the same conditions as everyone else on the tour.
Either way, from the perspective of the top players I can understand why Shaun's ideas might appeal. They would no longer have to qualify for overseas events in Barnsley and in theory at least, there would be more prize money to go round between fewer players on a restructured tour (more on the financial aspect below).
Fan perspective
It is far from the first time that a reduction of the main tour has been suggested and I can recall reading several articles in Snooker Scene on the subject over a decade ago.
The landscape in terms of snooker's governance is though very different in 2015 to years gone by. Snooker is no longer effectively run by the players, with Barry Hearn and World Snooker responsible for the commercial side, while the WPBSA continues to regulate the sporting aspect.
This is important because from the comments that I have seen at least, much has centred about how a smaller tour would benefit the players who would be on it, as opposed to the impact on the sport as a whole, whether that be the viewers or ultimately, the product that Hearn is responsible for trying to sell to the world.
As ever, there are arguments both ways.
On the one hand a smaller tour and a guarantee of highly ranked players being at the venues would appeal to TV broadcasters and probably more casual sporting fans (for want of a better label), would prefer to see the big names at the venues, not losing off-screen in Barnsley as happened with the likes of Judd Trump and Stephen Maguire last week.
Changes have been implemented this season to ensure that players meeting certain criteria have their opening round matches held over to the venues, but there will always be upsets at qualifiers and even at venues given the standard in the game these days.
But are these upsets always a bad thing?
I would argue not. Some of the biggest stories in recent seasons in terms of headlines and interest have been wins for the likes of Michael Wasley and James Cahill, live on the BBC against Ding Junhui. Both were fresh young players, ranked well outside of the world's top 64 and had won prior matches in their respective events to earn the opportunity to make a name for themselves.
As a blogger who was at both venues at the time, I know how much interest these results generated and even last weekend, Michael Wild's shock victory over Judd Trump made it onto the BBC website, which I doubt would have even mentioned the qualifiers otherwise.
For me one of the most positive consequences of the changes to snooker in recent seasons has been that we have seen more fresh faces at the latter stages of ranking events. Be it Kyren Wilson winning the Shanghai Masters, Michael White the Indian Open, Gary Wilson reaching the final in Beijing, Anthony McGill's quarter-final run at the Crucible or any others that I have not mentioned. I do believe that the current tour structure has helped to facilitate this.
Certainly the introduction of two-year tour cards, which was one of the main reasons for the size of the tour rising from 96 to 128, has been for me one of the single best changes that World Snooker has implemented in recent seasons and presumably these are something that would be lost under Shaun's proposal.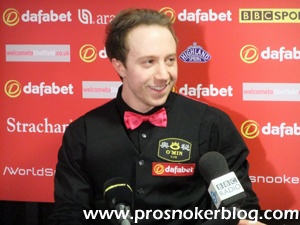 Make no mistake, more often than not the top players will win matches (see my research at WPBSA.com) and this too is a positive point, but right now there are players ranked outside of the top 64 who are capable of doing damage at tournaments and I would be concerned that a reduction in the size of the tour would unduly restrict their ability to break through.
I understand that if they are good enough, they should be able to come through any proposed Challenge Tour and earn a top 64 spot at some point, but if players are able to win a major amateur event or come through Q School first, I do not see why an extra hurdle should be placed in their path, not to mention the potential knock-on effect on visa applications for some overseas players (or so I am led to believe). If a Chinese player were to win the Asian Championship or potentially in the future come through an Asian Q School event, I believe that they should be rewarded with a main tour position immediately.
Ten years ago there might have been a stronger argument, but I believe that in 2015 there are significantly more than 64 players deserving of a main tour place and a return to what would in my view be a relatively closed shop (a boys club as Hearn would say), would be a regressive step for a sport looking to demonstrate growth.
The fans who voted in my recent survey would also seemingly agree, with 78% of those to have voted disagreeing that there are currently too many players on the tour.
Sustainability
For any players reading this there is of course an elephant in the room here, that of of prize money and player finances in general. Certainly from my time at venues and comments made on social media, there are a number of players on the tour struggling financially under the current system, with expenses having climbed sharply over the past five years.
Shaun makes the point that he believes that the tour as it is cannot support itself and certainly from a player's perspective, I can see the financial attraction of his proposal. Without a sponsor, a part-time job or family backing, clearly life on the tour is an uphill battle for those outside of at least the top 48, while it is not easy for some players ranked significantly higher.
Barry Hearn has of course made no secret of his belief that this is how snooker should be. That achievement, not mediocrity should be rewarded and that with the increases in prize money, the opportunity is now there for those who are good enough to progress and earn a good living from the game.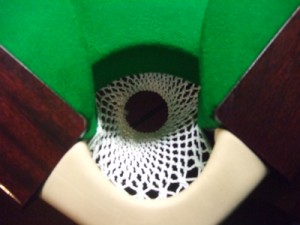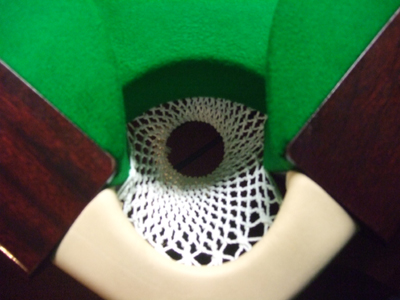 On balance, I would say that the current amount of players is a stretch, but whether it is sustainable long-term is something that we will only know further down the line.
If the governing body can continue to add more tournaments and increase prize money, in particular in the early rounds of tournaments then perhaps it will become more sustainable for those further down the rankings. Next season's introduction of 'Home Series' events in Scotland, Ireland and England can seemingly only be a good thing.
The old system of players having a guaranteed income for the season based on fixed seedings for a season however are long gone and it is never going to be easy for players further down the rankings to thrive, which I would say is a reality of sport.
For all of the (valid), talk about financial pressures however, each ranking event continues to see a full quota of 128 entries and as long as that happens, can it be said that the tour is not sustainable?
I would be very interested to hear the thoughts of those players ranked outside of the top 64 as to whether they would prefer to have to come through a Challenge Tour, or whether they prefer the position as it is currently.
Final Thoughts
I have outlined just a few of the factors that appear to be relevant to the discussion and as ever, many perspectives on and problems to which I would not profess to have all of the answers.
Are there too many players currently on the tour? Perhaps, events these days never see a full compliment of professional entries, whether that be for financial or other reasons, although they are consistently topped up by leading amateurs from the Q School Order of Merit.
Would reducing the size of the tour make the tour more financially sustainable for those within a new top 64? Without doing any research or getting the calculator out, probably.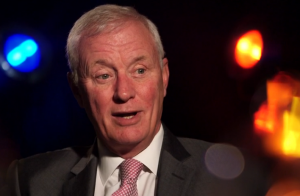 But would slashing the main tour to just 64 be a good move for the fans and the tour as a whole? I would have serious doubts as expressed above. Both the turnover of players on the circuit and the variety of players at events would be greatly reduced and opportunities would I believe be ultimately restricted.
Again, my view is that there are too many good players these days to cap the tor at 64 and for a sport looking to expand globally, the message that this would send out to the wider world would be that of a sport taking a backwards step. As a fan, I certainly feel that tournaments would become less interesting and that there would be fewer stories from a media perspective.
Indeed, I strongly believe that a reduction of players would not be a change that the majority of snooker fans would welcome, as indicated by my survey results and that on the contrary fans would like to see even more players on the circuit, though clearly this would be too great a strain financially for the foreseeable future.
No doubt that there are further factors that I have not considered and for me the most interesting voice that I have not heard from is that of the players currently ranked outside of the top 64, who would be in line for the proposed Challenge Tour.
Time will tell as to whether the current structure will prove to be sustainable, or as to whether fundamental overhaul will be required in years to come. But for the time being at least, certainly the short to medium term, expect to see relatively minor tweaks over the coming seasons rather than another overhaul of the like we have seen during the past five years.