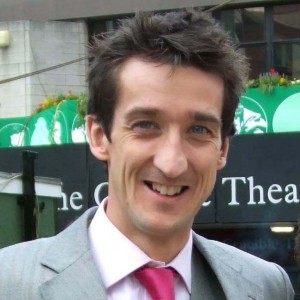 Name: Rob Walker
DOB:
Nationality: English
Snooker MC Since: 2007
Career Highlights:
Website: http://robwalkertv.com/
Interview: Click here to read my interview with Rob at the 2011 World Championship
..
.
.
Snooker Career
When Richard Beare announced shortly after the 2007 Pot Black event that he would be resigning as snooker's Master of Ceremonies, suddenly the role that many felt had not been properly filled since the departure of Alan Hughes in 2005 became vacant once again.
Although more accustomed to a reporting role, Rob Walker had experience of working as an MC in boxing and was duly recommended to World Snooker by the BBC on what was initially a tournament by tournament basis. At the end of the 2007/8 season he had impressed enough people to be signed up longer-term and to this day he continues to be the man with the mic at all of the major events.
His energetic manner has in many places divided opinion but while he can on occasion be a little over the top, for me his dynamism and ability to get the crowd involved before matches is a positive thing.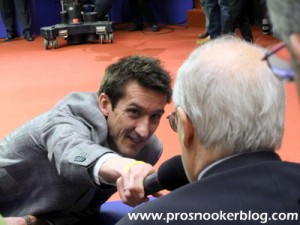 As well as his duties as MC, at the 2009 World Championship Rob began to host a nightly programme for the BBC called 'Snooker on the red' which allowed him to return more to his comfort zone as a presenter.
Other activities
Aside from snooker, Rob has been involved with a wide-range of journalistic roles. These include working for the BBC at the Olympics, London Marathon and the 2006 FIFA World Cup, for Setanta Sports during the coverage of their boxing events and also Channel 4 as part of their triathlon coverage.
Outside of sport, Rob has also been involved with various documentaries filmed in Africa, some relating to his passion for distance running (indeed he has completed The Great Ethiopian Run on many occasions), while others are of a more general interest.