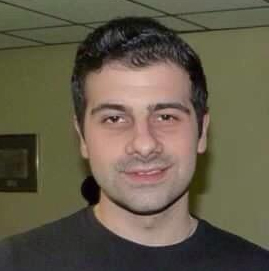 Name: Michael Georgiou
DOB: 18th January 1988
Nationality: English
Turned Pro: 2008
Highest Ranking: 81st (2014)
Highest Break: 130 (2015 ET6)
Career Highlights: 2015 Welsh Open last 16, 2014 Wuxi Classic last 32, 2014 German Masters last 32, 2014 Q School qualifier, 2007 IBSF World U-21 champion, 2007 European U-19 finalist
..

Career Summary
Michael earned his place on the main tour for 2008/9 by winning the 2007 World under-21 Championship in India, but it was to prove a début season to forget as he has failed to win a single match and lost his tour status as a result.
His best showing was arguably his last, as he pushed Matthew Couch hard in his opening World Championship qualifier at the English Institute for Sport in February 2009. Despite putting up a good fight and winning eight frames (he had won only ten all season going into this event), eventually he lost out 10-8 and his tour relegation was confirmed.
As one of snooker's five 'Hot Shots' it was a shame that he could not perform better and show the form that won him his tour place in the first place.
2012/13
Michael was to bid for a return to the main tour at the 2013 Q School, his best run coming at the second event where he defeated Dessie Sheehan and Darren Bond, before losing to eventual qualifier Ahmed Saif.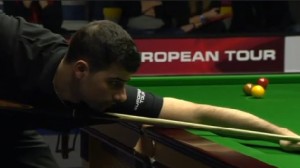 2013/14
As a result of his performances at the European Tour Amateur Cup events, Michael was able to successfully qualify for the 2014 EBSA play-offs, held alongside the World Championship qualifiers at Ponds Forge.
Though he would lose out to fellow amateur Zak Surety, he would successfully reclaim a place on the professional circuit at the subsequent Q School event, defeating Adam Wicheard, Gareth Green, Sean O'Sullivan, Jordan Brown and in the final round Ashley Carty to do so.
2014/15
Back on tour for the first time since 2008/9, Michael was to enjoy a much-improved season as he reached the last 16 of a ranking event for the first time in his career at the 2015 Welsh Open with wins against Peter Lines, Lee Walker and Graeme Dott.
Also reaching the last 32 of both the Wuxi Classic and German Masters events, as well as making a career-high break of 130 at the Gdynia Open, Michael would finish the season ranked in 90th position.