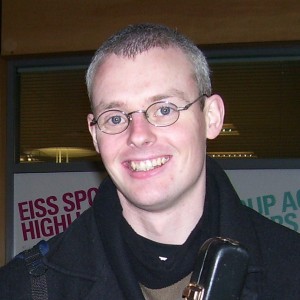 Name: Rodney Goggins
DOB: 25th March 1978
Nationality: Irish
Turned Pro: 2003
Highest Ranking: #70 (2008/9)
Highest Break: 135 (2004 World Championship)
Career Highlights: 1999 IBSF World under-21 Champion, Former Irish under-15, under-19 and senior Champion, last 64 of the 2007 UK Championship
Career summary
With an impressive national record behind him at amateur level, Irishman Rodney Goggins first made a name for himself on the international stage when he defeated Rolf de Jong to win the 1999 World under-21 Championship in Egypt.
It took him a further five years to qualify for the main tour however, eventually doing so by virtue of finishing in 15th on the Challenge Tour in 2003/4. His first season at the top level was a bit of a disaster though and it would not be until the 2007/8 season when we would see him back, as a result of finishing top of the Irish senior rankings in the previous season.
Again Goggins failed to impress in 2007/8, though he did claim the scalp of teen prodigy Judd Trump to reach the third qualifying round of the UK Championship, his best result of the year. This win did at least go a long way to helping him retain his place on the tour for the new season as he finished sixth on the one year list of players who finished outside of the top 64.
2008/9
Unfortunately for Rodney though 2008/9 was to be even worse as he again struggled to win matches and this time there was to be no reprieve via the one-year list as his latest main tour run came to an end. His best run came in the UK Championship as he defeated Declan Hughes and David Roe to reach the third qualifying round, but it was not to be enough as he bowed out there to Gerard Greene.
2010/11
During 2010/11 Rodney was to compete in the IBSF World Championship and eventually took the bronze medal by virtue of his third placed finish. The real highlight however was to come during the earlier rounds when he made history by becoming the first Irishman to mak a 147 in the event, indeed only the third player ever from any nationality to do so.