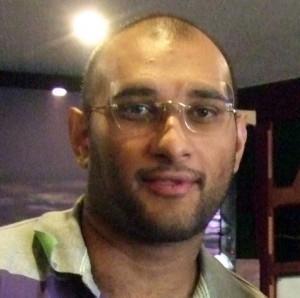 Name: Kuldesh Johal
DOB: September 25th, 1980
Nationality: English
Turned Pro: 2002
Highest Ranking: #86 (2011)
Highest Break: 127 (2008 Bahrain Championship Qualifiers)
Career Highlights: 2008/9 PIOS Champion (with a record 1070 points)
..

PIOS Record Breaker
Then 28-year-old Kuldesh Johal achieved a dream in 2008 by finishing top of the PIOS rankings to earn a place on the main tour for 2008/9. He did not just finish top either as he did so with a record points tally of 1,070 and two event wins to finish 210 points ahead of second placed Peter Lines.
Main Tour
Unfortunately for Kuldesh however he was unable to carry this winning habit over to the professional circuit, suffering four first round defeats and a few second round losses. His best result however came at the UK Championship where he defeated Aditya Mehta and Paul Davies to reach the third qualifying round where he lost out to Michael Holt.
2009/10
Back on the amateur circuit for 2009/10, Kuldesh bounced back onto the main tour at the first attempt following victory in the English Pro Ticket Tour Play Offs.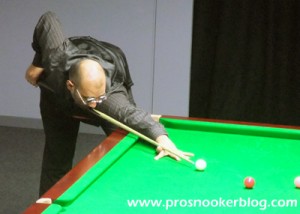 Kuldesh during the 2011 World Championship qualifiers
2010/10
Kuldesh's second season on the main tour began much the same as his first as he struggled for victories, a third round appearance at the PTC2 event proving to be his most impressive run before he lost out to veteran Scot Alan McManus in a deciding frame.
Although he could not win enough matches to retain his tour card at the end of the season, he was at least able to win his opening match during the last three events of the campaign, including at the World Championship where he overcome talented youngster Liam Highfield 10-8.
He could have progressed even further as ran Jack Lisowski close in the second round before he was docked a frame at 6-7 due to his late return following the final mid-session interval from the match. From there he could not recover, eventually losing 10-8 and would finish the season ranked 86th as a result.