Name: Chris Norbury
DOB: 14th August 1986
Birthplace: Accrington, England
Turned Pro: 2003
Highest Ranking: 72nd (2006/7)
Highest Break: 135 (2006 Grand Prix qualifiers)
Career Highlights: 2013 ET5 last 16, 2013 UK Championship last 64, Former European Under-19's Championship Finalist, PIOS Event Five Winner 2008/9, English Team Champion 2009 (Manchester)
Career Highlights
A former European Under-19 Championship finalist, Accrington's Chris Norbury is back on the tour following a ninth place finish in the 2008/9 PIOS season. While this would normally not be enough to earn a professional place, due to number one player Joe Jogia not being a full member of his national association, he had to rely on a WPBSA wildcard as his place instead went to Norbury.
2009/10
Norbury's return to the main tour proved to be a disappointment as he lost his opening round match in five of the six tournaments played. Although he did defeat both Zhang Anda and David Morris to reach the third round of the China Open qualifiers, these victories were not enough to lift him higher than 92nd place in the two-year rankings and he lost his tour status as a result.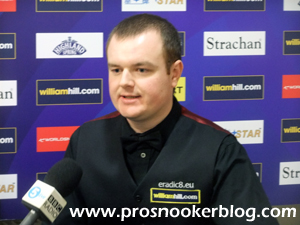 2012/13
A regular at the PTC events played during the 2012/13 season, Chris' performances were enough to see him earn a two-year tour card beginning in 2013/14, as one of the top eight players on the PTC Order of Merit, not already on the tour.
2013/14
Chris was to have a difficult season back on the main tour, winning just five matches in total, three of which came at the ET5 event in Germany as he reached the last 16 stage before losing to Leicester's Ben Woollaston.
Clearly his biggest win however was to come at the UK Championship in York, where he defeated former top 16 player Martin Gould in the opening round, before suffering a whitewash at the hands of Anthony McGill.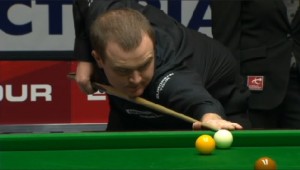 2014/15
The 2014/15 season was to prove harder still for Chris as he won only one match, at the European Tour 3 event in Bulgaria, finishing the year with a 10-4 defeat to Liang Wenbo.
As a result, Chris was to finish ranked 108th and was relegated from the tour.