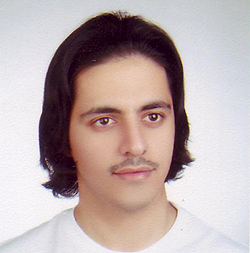 Name: Ahmed Saif

DOB: 1st January 1983

Nationality: Qatar

Turned Pro: 2013
Highest Ranking: 125 (2013)
Highest Break: 80 (International Championship qualifiers)
Career Highlights: 2013 Q School qualifier

Tour Qualification
In 2013, Ahmed became the first player from Qatar to qualify for the professional circuit, as he defeated Zack Richardson, Duane Jones, Michael Georgiou, Antony Parsons and Jamie Rhys Clarke at the second event of the 2013 Q School.
Ahmed told the Gulf Times:
"It just feels very good to say the least, I had been working hard to get this chance for long, and now that I have made it, it feels really good."
"I think it will make me practice more. Earlier, I used to probably play around two to three tournaments a year. That basically meant that I wasn't getting enough practice. Now that I have to play on the professional tour, I will be playing more tournaments and that would be great practice. I would definitely improve a lot now,"
"I think it is a very big thing for Qatar snooker. And also for me, snd I think, in the coming years, two to three players from Qatar will definitely go to the Q School to grab their chances."
"All the players are very happy for me. After all, we are part of one team. They will maybe miss me in the national team now because I can't play amateur tournaments; this is my last tournament. But by the way, I think they are very happy, they can watch me on TV. Get inspired."
2013/14
Ahmed struggled during his first professional season, losing each of the 14 matches that he contested.
Perhaps his best performance was to come at the World Championship qualifiers, as he gave Scotland's Scott Donaldson a real scare, before ultimately losing 10-6.