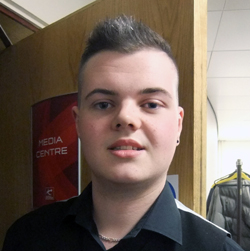 Name: Elliot Slessor

DOB: 4th August 1994

Nationality: English

Turned Pro: 2013
Highest Ranking: 112th (2014)
Highest Break: 136 (2014 Australian Goldfields Open qualifiers)
Career Highlights: 2015 AT3 last 16, 2013 Q School qualifier, 2013 MIUS Cup finalist, England International, Junior Tour Event winner

Twitter: @sless147
Background
Gateshead youngster Elliot Slessor first began to player snooker at the age of 8 and steadily gained experience within the junior ranks, before entering his first PTC events in 2011/12.
With wins against professional players including Craig Steadman and Ryan Day under his belt in 2012/13, Elliot was able to round off the season by winning five matches at the first event of the 2013 Q School, to earn a two-year main tour card from the start of 2013/14.
Elliot told World Snooker:
"Ever since then I have dreamed of being a professional. I just want to make snooker my job and show people that I can play the game.
"My main goal over the next two years will be to gain experience and keep my place on the tour. The new structure for most of the ranking events is great because you only need to win a couple of matches to earn good money and ranking points. "
I knew I had a chance in Q School and I have played solid snooker and scrapped my way through matches when I have needed to."
2013/14
Elliot's début season on tour was to prove a typical learning experience, as he won just seven matches, three coming at full-ranking event tournaments.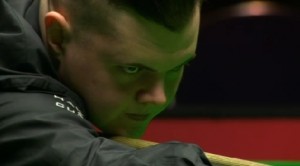 His best run was to come at the Australian Goldfields Open qualifiers, where he defeated both Jamie Rhys Clarke and Cao Yupeng to reach the third qualifying round, before losing out to Simon Bedford.
Elliot's results were enough to see him finish the season ranked 112th.
2014/15
The 2014/15 season was to prove a similar story for Elliot as he improved to 11 wins, notably reaching the last 16 of the AT3 event in Asia as he looked to retain his professional status for the following season.
Unfortunately for Elliot however he was to fall agonisingly short, both on the Asian and European Orders of Merit, missing out by one place on the latter following an opening round defeat the Gdynia Open in February.