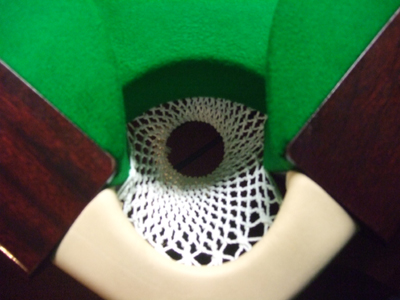 Best tournament? Best Session? Find out my choices by clicking below for the second part of my Pro Snooker awards…
Tournament of the Year: 2009 World Championship
It did not look like being a classic during the first week as the seeds advanced comfortably into the last 16, but from the moment that Mark Allen sent Ronnie O'Sullivan crashing out of the tournament it was as if everyone sensed that they could now win the tournament and gave their all to try and make it happen.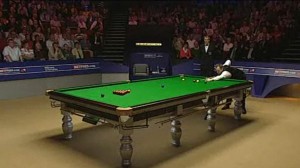 Obvious highlights included both semi-finals, the last 16 clashes between Higgins/Cope, Hendry/Ding and  O'Sullivan/Allen, as well as the quarter-final between Higgins/Selby and Stephen Hendry's magical maximum.
A special mention however should be given to the Masters which after a rather dull showing in 2008 was phenomenal this year. There were several high quality, dramatic matches and these included…
Final of the Year: O'Sullivan v Selby, Masters 2009
In many ways this was not a classic year for finals, but the best for me was that at the Masters between Ronnie O'Sullivan and Mark Selby. Playing with an unfamiliar cue, Ronnie was not at his fluent best and against a determined opponent such as Selby had to remain patient and make the most of his opportunities if he wants to win yet another Wembley title.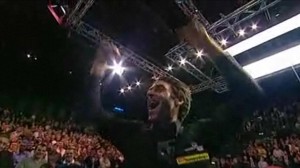 As has become more typical from O'Sullivan over the last few years however, this is exactly what he did as he gave as good as he got in the tactical exchanges and importantly, punished Mark when he failed to take advantage of the opportunities that he was presented with.
I did not think that it was an all-time classic, but for me it was not bettered during the rest of 2009…
New Event of the Year: 6-Red World Championship
I enjoyed my time at the inaugural Pro Challenge Series event in Leeds this summer but by all accounts the most successful new tournament this year appears to have been the recent 6-Red World Championship in Killarney. Open to both professionals and amateurs, the event saw players from all over the world in action, including legends such as Stephen Hendry, John Higgins and even Alex Higgins.
While I am personally not a huge fan of the 6-Red format (certainly I did not think that the matches I saw on television compared to the full fifteen red format), I do think that independent events like this are important for the development of snooker and hope to see it back next season. From what the players have said it sounds like it was a welcome break from the major tournaments such as the UK Championship and a good opportunity for the fans to see their heroes up close in a unique environment.
Session/Match of the year: Neil Robertson v John Higgins, Grand Prix SF
This match had everything and the quality of it, particularly before the mid-session interval, is best evidenced by the fact that Higgins had a pot success rate of 100% after four frames yet was able to win just two of them! To read my frame by frame match report, please click here.
Funnily enough these two players were both involved in my alternative choices, namely Maguire/Robertson at the Masters when they made five consecutive centuries between them and Higgins/Selby at the World Championship which was a stunning match.
Controversy of the Year: Dott/Selby at the World Championship
Although the incident in the O'Sullivan/Higgins match at the UK Championship recently sparked an interesting debate, another was that at the Crucible which saw Graeme Dott stop the cueball from going in-off into the green pocket with his hand and Mark Selby then been adjudged to have committed a foul by referee Alan Chamberlain when he picked up the white and placed it inside the D.
Much like the O'Sullivan/Higgins incident, while the referee was from what I understand technically correct to do so, some observers have questioned whether they should be instead allowed to use their discretion in circumstances such as this, rather than stick to the letter of the law…
Worst Dressed Player of 2009: Dominic Dale at the Welsh Open
I had been all-set to award this particular 'prize' to Shaun Murphy for the second successive year but then I remembered the attire of Welshman Dominic Dale at the Welsh Open and decided that there could only be one winner…