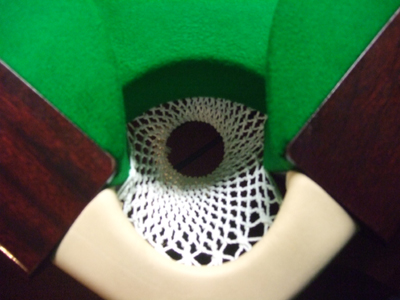 First things first, happy new year to all, hopefully it will be a good one for everyone reading. I'm not generally one for predictions but this seems like as good an opportunity as any to make a few that will no doubt make for some amusing reading later in the year!
Stephen Hendry to fall out of the top 16 at the end of the 2010/11 season.
Mark Williams to regain the world number one spot at the end of the 2010/11 season.
Mark Allen to win a ranking event title.
If hosted, England to win a revived World Cup of snooker, defeating Wales in the final.
Michael Judge, Paul Davies, Ian McCulloch, David Gilbert, Stuart Pettman and Jimmy Michie to finish outside of the top 64 after the Crucible though a couple to survive via the Q School.
Belgian prodigy Luca Brecel to turn professional and be qualifying for events in front of TV cameras before the end of the year.
Stephen Lee, Martin Gould and Matthew Stevens to make it into the top 16 at some point.
Stephen Maguire to complete a return to form with an appearance in a major final.
Mark Selby to win the 2011 World Championship
Ronnie O'Sullivan to win the 2011 Masters.
What are your predictions for 2011?