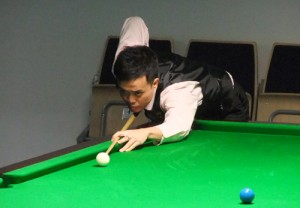 The climax of last week's Welsh Open marked the third mid-season revision to this season's projected seedings and by far the most important yet as this is the one that will be used for the upcoming China Open and World Championship…
The Top 16
IN
Having slipped out of the top sixteen at the last cut-off point following the removal of the points from his run to the 2008 UK Championship final, Marco Fu has responded well to secure an immediate return to ensure that he will be at the Crucible for a seventh successive season.
The signs were good in January when he made it all the way to the final of the non-ranking Wembley Masters before he came through qualifying en route to the semi-finals of the German Masters in Berlin. Although he could do little against Mark Williams in either this match or in the last 32 of the subsequent Welsh Open, his qualifying win to make it to Newport was enough to seem him sneak into 16th place ahead of Stuart Bingham.
OUT
A player who has struggled to progress beyond the last 16 stage of ranking events during recent seasons, Mark King's last 32 defeat the German Masters has meant that he has been the one to lose out following Marco's good form, slipping down to 18th in the rankings.
Following his defeat in Newport to Mark Selby, King on Twitter said himself:
"Oh well back to the qualifiers,if you only nick first round matches and don't progress this is what happens, ill be back."
While he is quite correct with that assessment, in his case I would perhaps argue that his relative lack of success during the PTC in comparison to the players around him, many of whom earned 3,000+ more points than him, has been equally detrimental.
17-32
IN
One of the main beneficiaries from the PTC events this season, Dominic Dale has been rewarded for his continued consistency at the qualifiers with a place inside the top 32 for the first time since the 2007/8 season. Unlike some of the other players to enjoy success during the PTC, Dominic has really taken his form on form those and continued to win matches.
With little else to come off his tally between now and the end of the season, there is every chance that he could continue to climb the rankings if he can continue to qualify for venues.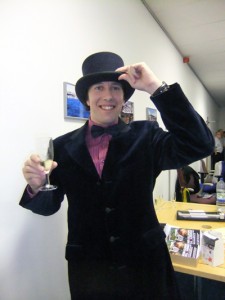 A small word here for Nigel Bond who eventually finished in 34th following two impressive runs the to last 32 stages of the two most recent ranking events. He does though have a number of points to come off from his total (remember that Crucible win against Peter Ebdon?), so his chance for the time being at least may have gone.
OUT
Dropping out of the top 32 having only just made it there is Tom Ford who following his early season successes during the PTC's suffered opening match defeats in both the German Masters and the Welsh Open. The second of these defeats was particularly unfortunate as he was handicapped by an injured hand, but I do wonder if the conclusion of the PTC events in November has affected some of those who benefited the most from them. I shall come back to that theme in another upcoming post.
33-48
IN
Moving into the top 48 for the first time in his career, Matt Selt continues to build upon his impressive start to last season when he made two successive venues and will now need just two wins to make it through to China and the Crucible. Having been on the tour for a few years now, Matt knows what is required of him at this level and by regularly winning his opening matches, even as he continues to move up the list, he will not do himself any harm.
Also into the top 48 is Dave Harold who dramatically defeated Ricky Walden in Newport last week to move from 50th to 45th at the expense of fellow veteran Joe Swail. The 2009/10 season was something of a nightmare for Dave as he won just one match but he has responded well this time around and avoided losing his tour place which given his form previously could not have been ruled out.
It is interesting sometimes, players like Dave have struggled when inside the top 32 last season but dropping a tier lower and having to play what in theory are easier opening matches, often gives them a chance to build a bit of momentum and come back. Same applies for the likes of Nigel Bond and Joe Swail recently.
OUT
Slipping out of the third tier meanwhile are two of snooker's most experienced professionals, Joe Swail and Barry Pinches.
As referred to above, Joe was particularly unfortunate as but for that missed green by Ricky Walden which ultimately allowed Dave in to clear for victory, it would have been the Northern Irishman who would have clung on to his place in the top 48. In truth though, he did well to even be in contention as before shock wins against Mark Allen and Shaun Murphy in Berlin, he was probably worrying more about his top 64 place than anything else. Can Swail maintain this form until the end of the season?
Barry Pinches meanwhile has struggled to build on his fabulous start to the season during the PTC which saw him win the fourth of the competitions twelve events. Indeed the man from Norwich has now lost his opening match in four successive ranking events and has paid the price at arguable the most important time.
On the bright side for Barry, he has just 975 points to defend from now until May so if he can win a few matches, he should move back into the top 48 at the start of next season.
49-64
IN
His form recently might not have been the best but Xiao Guodong's third round defeat during the Welsh Open means that Matt Couch has moved back into the top 64 and save himself a match if he is to make it to the Crucible this year.
Whether or not he does make it back to the final stages of the World Championship, Matt could do with a few wins between now and the season's end as he has a few points to come off following his run to the last 48 stage a couple of seasons ago. He can at least relax to a certain degree as even if he does slip out of the 64, he is high enough on the one-year PTC list to know that he will not have to enter the Q School.
OUT
The same however cannot be said for Northern Ireland's Patrick Wallace who having slipped out of the top 64, will have to get in if he is to avoid losing his main tour card and facing the prospect of having to earn back his place at the Q School. His form of late has not been the best, two opening round defeats allowing Couch to leapfrog him and with even more points to come off than Matt, it looks a tough ask…
Looking ahead now, the new provisional list can be seen here…