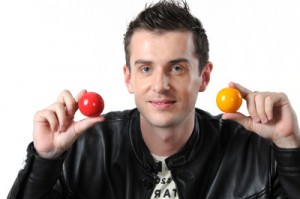 Day Five from Beijing this week always looked like being a cracker on paper and so it proved as the likes of Mark Selby and Ding Junhui stormed into the semi-finals…
Day Five Results:
Quarter-Finals
Judd Trump 5-1 Peter Ebdon
Ding Junhui 5-2 Stephen Lee
Mark Selby 5-1 Ali Carter
Shaun Murphy 5-2 John Higgins
Mark Selby has been criticised for playing too negatively recently, even acknowledging the fact on his blog but today he put in a sensational performance to see off Shanghai Masters winner Ali Carter 5-1.
Indeed, having lost to the Captain during the semi-finals of that tournament, Mark will have been extra keen to get off to a good start and that he did, taking the first three frames with top breaks of 129 and 78 to leave himself close to victory.
Ali hung on and kept himself in the match at the interval by taking the fourth but from there Selby showed no mercy, breaks of 139 and 130 wrapping up a surprisingly comfortable win and edging him closer to Mark Williams at the top of the rankings. His fourth ranking event semi-final in a row, Mark is very much a man in form.
Next up will be a semi-final with local favourite Ding Junhui who ended the run of the returning to form Stephen Lee with a 5-2 victory today. Having shared the first two, Ding then won the next three with breaks of 134, 69, 45 and 44 to put himself in pole position and despite a lapse in frame six, never really looked back. Another good result for the man who reached the final here on home soil last year, he moves above John Higgins into third place in the provisional rankings and closes the gap to Welshman Mark Williams.
In the other half of the draw, Shaun Murphy recorded an excellent win against Scotland's John Higgins to reach another semi-final and in the process end John's 14 match ranking event winning streak that he had come into the match on.
Early on the match was a close thing as they shared the first four frames to head into the interval level at 2-2 but on their resumption it was all Murphy, runs of 108, 81 and 54 seeing off his illustrious opponent. Shaun appears to be in a good place at the moment and with points to defend from his run to the Crucible final in 2009 it is just as well as he looks to stay close to the top of the rankings.
He will now meet Judd Trump who with a 5-1 victory against Peter Ebdon this morning emphatically moved into his second career ranking event semi-final, the first since his run during the 2008 Grand Prix.
Many wondered how he would handle the tactical game of Peter Ebdon but with an opening salvo of 130 he answered any such questions fairly quickly. That said, as he added the next three frames to lead 4-0 at the break it should be pointed out that as well as out-potting Ebdon, he also outplayed him in the safety department and soon wrapped up a 5-1 victory.
As I said on Twitter this morning, I feel that Judd is a player who gets an incredible amount of criticism from some quarters given his achievements and his age. Now into his second semi-final, I suspect that he is far better equipped to go on from here during the upcoming months, although more immediately will come that clash with Murphy…