Following the conclusion of the UK Championship in York yesterday, there are now just two PTC events between now and the second mid-season seedings revision which takes place following PTC12 on the 8th January 2012. Click below for my look at how the various rankings battles are now shaping up…
What events is this list relevant for?
The standings list following PTC12 will determine the tournament seedings for the 2011/12 Welsh Open, World Open and China Open tournaments.
Battle for No.1
This particular battle is done and dusted as Mark Selby is guaranteed to retain top spot heading into 2012, while Welshman Mark Williams will remain second.
There is a scrap on for third place however as Neil Robertson and John Higgins are separated by just 120 points with two events to come, while newly-crowned UK Champion Judd Trump has an outside chance, currently sitting 1,555 behind Robertson. Like Neil however, Judd has decided not to enter PTC12 so has only a possible 2,000 points to play for.
Battle for the top eight
The race for top eight places will be contested between five players who between them are battling over just two positions. The men currently in possession are Graeme Dott and Ali Carter, but with Ding Junhui, Mark Allen and Stephen Maguire well within striking distance, we are not likely to know whether they will hang onto them until the conclusion of PTC12.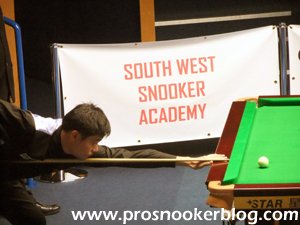 With a lead of 945 points to 9th placed Ding and 1,465 over 11th placed Maguire, Graeme is relatively well-placed to retain his position with a couple of wins during the next two PTCs, though with 4,000 to play for, he will be looking for a few more victories in order to make sure.
The Battle for the Top 16
With two PTC events to come, the big story in this section is that three-time world champion and winner of two PTC events this season Ronnie O'Sullivan is not yet assured of retaining his top 16 place beyond the January seedings revision, particularly as he has decided not to enter either of the upcoming PTC events.
What would it take for him to miss out?
Currently sitting in 15th place, O'Sullivan would drop behind Stephen Lee if the four-time ranking event winner were to win two matches during the final two PTC events. This would be the case whether those wins were to come in the same event or whether he won once match in each of the two events.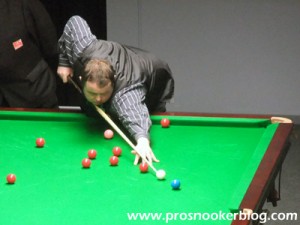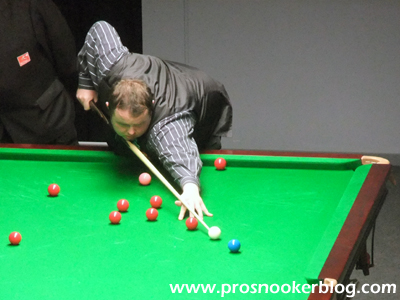 To fall out of the top 16 however it would in all likelihood require two strong performances from Mark Davis, currently 1,800 points behind O'Sullivan, during the next two PTC events to jump him. What combinations of results would be enough for Mark? With 2,000 points available from each event, the following would work:
PTC title + Last 128 (2,000)
PTC final + Last 64 (1,960)
PTC semi-final + last 32 (1,840)
PTC quarter-final x2 (2,000)
Any combination of results worse than this would not be sufficient.
The other player in with a chance of crashing the top 16 party is Ricky Walden, but 2,810 points behind O'Sullivan at present it would take something special for the former Shanghai Masters champion to bridge the gap. In fact, to pass O'Sullivan, Ricky would need either a PTC final and a semi-final, or an event win and a further quarter-final.
The Battle for the Top 32
The most obvious battle for top 32 places is between Rory McLeod and Ken Doherty with the pair separated by just 570 points heading into PTC11. Having narrowly missed out on a place in that bracket earlier in the season at the first cut-off, Rory's successful qualification for the UK Championship has made him favourite on this occasion, though with 4,000 points still to play for it is to some degree still in Ken's hands.
Looking at their respective draws, strangely enough Rory and Ken are poised to meet at the last 16 stage of PTC11 although both will have to play well to make it to that stage. Ken in particular has a tough tie in prospect with Judd Trump a potential second round tie, while Rory will open against the always-dangerous Kurt Maflin.
In PTC12 meanwhile McLeod will begin with a match against amateur player Stephen Winstone, while Ken faces Welshman Andrew Pagett.
Could anyone else join or be dragged into this scrap? Tom Ford and Fergal O'Brien are by no means safe, both approximately 1,700 points ahead of Doherty, though you would have to fancy them to do enough, particularly Fergal who has drawn amateur opposition in both upcoming PTCs.
Anthony Hamilton meanwhile is not mathematically out of it, but 2,625 points behind Rory McLeod at present it would take a superhuman effort for him to close the gap sufficiently in time.
Battle for the Top 48
It is often the case that when I prepare articles such as these, it is the battle for the top 48 places which is the hardest to call and this time is no exception with approximately 15-20 players potentially in the mix.
In reality however, while players such as 36th place Robert Milkins may not mathematically be safe, it would take something freakish to see them miss out, so who are those really in contention?
For me the most immediate battle comes between 42nd placed Liang Wenbo, and 53rd placed Jimmy Robertson who with 4,000 points to play for are separated by just 2,095. While I would be surprised to see Liang miss out, were he to lose his opening round matches then he would face an anxious wait to see what the other players can do.
Their respective PTC11/12 round one draws are:
Liang Wenbo: Stuart Carrington, Aditya Mehta
Jamie Burnett: Oliver Lines, Zhang Anda
Joe Jogia: Rod Lawler, Mitchell Travis
Steve Davis: Joe Swail, Liam Monk
Alan McManus: Liu Song, Adrian Gunnell
Jimmy White: Barry Pinches, Ross Higgins
Dave Harold: Reanne Evans, Mitchell Mann
Mike Dunn: Luca Brecel, David Singh
Ben Woollaston: Stephen Craigie, Mark Williams
Xiao Guodong: Ross Muir, Matt Couch
Mark Joyce: Ian Burns, Chen Zhe
Jimmy Robertson: Oliver Brown, David Gray
While the likes of Jack Lisowski, Jamie Jones and Matt Selt are also not out of the woods mathematically, it would take a number of good results from a number of players to deny them and I would be surprised to see it happen.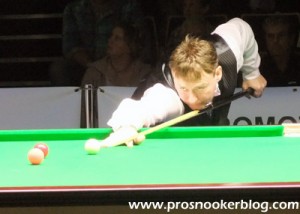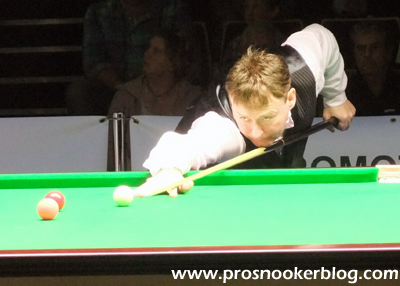 Similarly, the likes of Barry Pinches, Anthony McGill and Tony Drago could also make inroads with a couple of deep runs, but on balance I would expect those above to do enough to maintain the gap.
Battle for the Top 64
As with the top 48 race, the battle for the top 64 is finely balanced, with the players between 57th placed Michael White and 72nd placed Andrew Norman separated by just 3,115 points.
The two players most immediately under threat are Andy Hicks and Alfie Burden, indeed 64th placed Burden is just 1,335 points ahead of 72nd placed Norman with all of the players in between well within striking distance.
Other observations to be made are that 60th placed Liu Chuang might be over 1,000 points clear of Li Yan in 65th, but having withdrawn from PTC11 and PTC12, like Ronnie O'Sullivan further up the rankings he is vulnerable to those chasing him. The chances are though that with the advantage he has, he should have enough in hand to remain inside the top 64.
As ever though, for all of the predictions and forecasts, we can only guess so far and therefore it will be fascinating to see who comes out on top during the remaining two events. For all the latest news continue to visit PSB or follow me on Twitter for the continued updates.