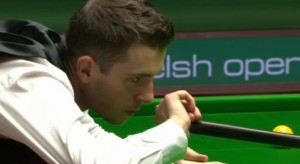 Quarter-finals day in Wales and what a dramatic day it proved to be, two deciders, as well as two other close matches that could have gone either way seeing us down to four players heading into the weekend…
Click here to view the updated Welsh Open drawsheet
Click here to view the latest projected seedings
This afternoon saw the latest instalment of the series of matches this season between Ronnie O'Sullivan and Judd Trump and again it lived up to the pre-match hype, with O'Sullivan coming through a 5-3 winner.
Having won his last three encounters against the two-time Welsh Open champion, Judd began today's match in fine style with a break of 109, only for Ronnie to immediately hit back with runs of 101 and 88, before Judd drew level at the mid-session interval with 63.
As play resumed, the high standard continued as the next two frames were shared, a break of 139 from O'Sullivan followed by 88 from Trump as the match came down to a best of three.
Perhaps surprisingly however, there was not to be a decider as O'Sullivan clinched a couple of tighter frames with a decisive 61 in the last to extend his winning streak in ranking events and move into the last four in Newport. Having lost a couple of important matches to Judd in recent months, Ronnie will no doubt have been pleased to get one back against his opponent today and on current form looks like he will take some stopping if he is not to be denied a hat-trick of Welsh Open titles this weekend.
The next man who will be hoping to do so is Mark Selby, after the world number one produced his most impressive display of the tournament to date by far to defeat Scotland's Stephen Maguire 5-3 in tonight's evening session.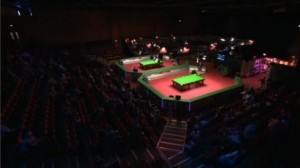 While Selby did not play badly, it was Maguire who looked the stronger of the two during the early frames, moving 3-2 ahead after the interval before giving himself a chance to move two clear by taking the sixth. A missed pink from the recent Berlin finalist however was to prove costly as Selby produced an excellent clearance of 57 to draw level.
From there Selby moved ahead in the match for the first time since the opening frame with a break of 71, before Maguire looked poised to force a decider when 60 ahead with just 67 remaining in frame eight and the balls awkwardly placed. Selby though was to have the last laugh as he cleared in two scoring visits, a visit highlighted by a stunning shot on the penultimate red which also brought the previously safe yellow into play from the side cushion.
He might have struggled to reach the latter stages of major tournaments this season, Selby is a man who just a few months ago won the second biggest ranking event of this season to date, as well as a further PTC and perhaps tonight will give him the confidence boost that he needs as he looks to recapture his early season form. O'Sullivan will begin their match as favourite, but the world number one has proven in the past that he can get the better of the crowd favourite with his style of play, notably at this very venue back in 2008.
Elsewhere this evening there was to be a controversial finish to what was a scrappier affair between Ding Junhui and Stephen Lee, a match that required a ninth and deciding frame to settle it. Having both failed to take their chances, it appeared as though it would be Stephen who would take the win following a fluke on the final red when escaping from a snooker with swerve.
Dramatically however, there was to be another twist as when he was down on the final green, there appeared to be a loud noise from a mobile phone in the audience, causing Lee to miss the shot and Eirian Williams to order the offender to leave the arena. The damage however had already been done and Ding duly added green and brown to move into the semi-finals. Lee told World Snooker after the match:
"The phone went off just as I was on my back-swing and I couldn't stop. That's the first time it has happened to me at such an important moment in all the years I've been playing. I am fuming. We both had plenty of chances in the last frame but we both played awful."
Whether or not Lee should have potted the green in spite of the noise has proven to be a matter of much debate on Twitter in the hours since, but in truth that misses the point because as referee Eirian Williams said at the time, that is just not good enough for a mobile phone to go off at any stage in a match, let alone one that crucial. It is a problem that will probably never be eradicated, but it remains frustrating all the same that this continues to occur in the game.
Some have pointed out that in the Shoot Out there was noise, or that there is noise in clubs, but such situations cannot be compared to a ranking event match where there is generally silence and the noise in question is not to be expected.
In any case, Ding will now meet Shaun Murphy in the last four as the Magician continued his consistent recent form with a deciding frame victory against Northern Ireland's Mark Allen this afternoon. Having trailed 3-1 at the interval, Allen fired back in fine style with three successive frames to lead 4-3, before Murphy took the last two in order to progress.
I will post again in the morning with a breakdown of the latest projected seedings and the implications for the seedings for this year's World Championship.