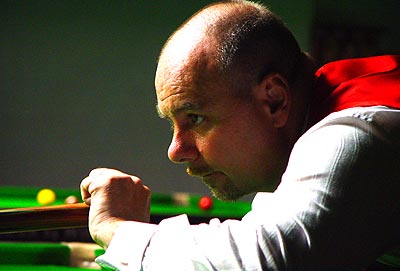 Portsmouth will play host to the world's best over-45 snooker players in October with the Seniors World Championship, with legends Steve Davis and Jimmy White among the line up.
The Mountbatten Centre in the south coast city will stage the World Snooker event for the first time on October 27 and 28. It will be televised live by Sky.
The tournament was won by Jimmy White in 2010 and Darren Morgan in 2011. The full line up of green baize kings for this year's event will be announced shortly. Whirlwind White and six-time World Champion Steve Davis have already confirmed that they will be competing for the trophy.
TICKETS ARE ONE SALE NOW, starting at just £10. There are also some outstanding VIP packages available. For details call 02392 626509 or visit www.worldsnooker.com/tickets.
A spokesman for World Snooker said: "This event has proved extremely popular since we launched it in 2010. We're delighted to bring it to a new city this year and it will be a great occasion for the people of Portsmouth.
"It's a chance to see some of snooker's all-time legends, the great names of the past 30 years. We'll be revealing the full line up shortly and it will be packed with crowd favourites.
"Now is the time to get tickets booked as sessions will sell out quickly. The VIP packages are amazing as they give people the chance to meet their heroes and create memories which will last a lifetime.
"Fans in the arena and watching on Sky are in for a treat as this is an event which blends superb snooker action with fun and banter from snooker's greatest characters."
The provisional session times are 1pm and 7pm on both the Saturday and Sunday. All matches will be best of three frames.