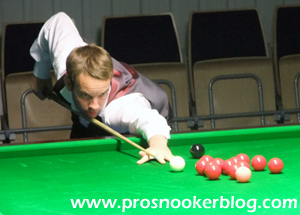 It does not feel like it has been that long since the season's first seedings revision back in August, but with just two events (one for those unable to qualify for the International Championship), ahead of the crucial second cut-off, click below for my thoughts on the race for places at the Masters, UK Championship, German Masters and Shoot Out.
Note that a further update will be posted after the ET3 event, when the situation will become clearer…
EDIT (12/10/12): PLEASE NOTE THAT WORLD SNOOKER HAVE TODAY ISSUED A REVISED SCHEDULE OF WHEN POINTS FROM 2010/11 WILL BE REMOVED, MEANING THAT THIS ARTICLE IS NO LONGER ACCURATE. A REVISED POST WILL FOLLOW.
On 5th November 2012 following the inaugural International Championship, the seedings list will be revised for the second time this season and will be used to determine the seedings for the upcoming UK Championship and German Masters ranking tournaments. In addition, the top 16 at the time of the cut-off will qualify for next year's invitational Masters event, while the top 64 will be eligible to compete in the 2013 Shoot Out.
As confirmed previously by World Snooker, by 5th November 2012, points from the 2010 PTC1, PTC2, PTC3, PTC4, EPTC1, Shanghai Masters, World Open, EPTC2, PTC5, PTC6, EPTC3 and EPTC4 events will have been deducted and replaced by those from the start of this season up until that date.
As always, I have already removed from the appropriate column on my latest projected seedings list, to show the situation as up to date as possible…
Battle for Number 1
With a 5,410 point lead at the season's first cut-off point, Mark Selby looked to hold a comfortable position at the head of the rankings, but successive first-round defeats at the last two full-ranking events have allowed both John Higgins and Judd Trump to reduce the gap to almost nothing.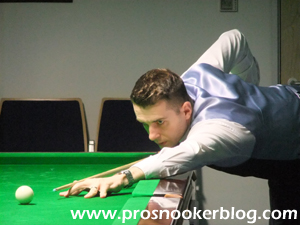 With just 985 points separating the three and a huge 8,800 points to play for over the next two events, it is difficult to make any predictions at this point. It is though worth noting that Selby has been handed surely the toughest draw of the seeds at the International Championship with a last 32 tie against World Championship runner-up Ali Carter.
Perhaps even more interesting is the fact that all three players are in the same half of the draw, with Trump and Higgins both in the same quarter. I suspect then, that we could well see a number one showdown over in China, perhaps two if the winner of a potential clash between Higgins and Trump, were then to face Selby in the last four…
Battle for the Top 8
With so many points up for grabs over the coming weeks, everyone as far down as 13th placed Ricky Walden is in contention for a place inside the top eight at the next cut-off, mathematically at least.
The best placed player to crack that top group however is Northern Ireland's Mark Allen, who trails recent ET2 winner Neil Robertson by 3,420 points with two events to go. Assuming for the purposes of simplicity that both reach the same round of ET3 in Antwerp at the end of the month, Allen would require at least a semi-final run at the International Championship if he is to stand any chance of overhauling the Australian.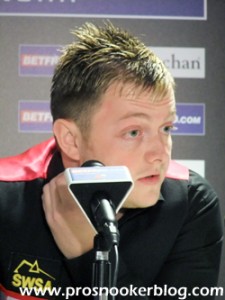 If Neil is able to win his last 32 match against Ryan Day however, then it may be that Allen would need to go all the way in Chengdu if he is to overhaul either Robertson, or possibly Stephen Maguire or Stephen Lee above depending on their results.
Similarly, the likes of Stuart Bingham and Ding Junhui cannot be ruled out either, though they will need both a combination of a deep run in Chengdu, as well as results to go their way for those further up…
Battle for the Top 16
While those battles already mentioned are worth keeping an eye on, with Masters places up for grabs, the most significant bracket at this cut-off is the top 16.
Those still in realistic contention are as follows:
14th – Matthew Stevens – 47300
15th – Ronnie O'Sullivan – 45980
16th – Ali Carter – 45360
——————————————————-
17th – Joe Perry – 45080*
18th – Barry Hawkins – 44995*
19th – Mark Davis – 44510
20th – Martin Gould – 44110
*not qualified for the International Championship
So where to start with this gaggle of players?
The first point to note is that as reigning world champion, Ronnie O'Sullivan is assured of a place at the Masters, regardless of whether he finishes inside the top 16 at the November seedings revision.
Secondly, the tasks of Pink Army duo Joe Perry and Barry Hawkins are that much harder, given that they have failed to qualify for the final stages of the International Championship and so have only a maximum of 2,000 points to gain at the ET3 event. At best, Perry must win at least one match in Antwerp to stand any mathematical chance, whilst Barry will require two, assuming that Ali Carter were to lose his openers in both Belgium and China.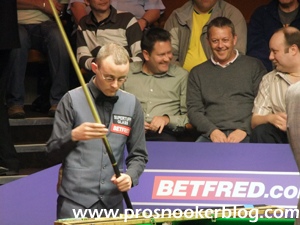 Better placed to challenge Ali for that final top 16 place are Mark Davis and Martin Gould, who as fate would have it, are on course to meet at the last 16 stage of the International Championship in Chengdu. That said, both have tough matches in store against Mark Williams and Marco Fu respectively if they are to make that potential showdown a reality.
Of the two, with a bigger points gain on offer as a seed in China, Martin Gould is perhaps the better placed and with a first-round win at the tournament, could move above both Carter and O'Sullivan in the list, with the chance to climb further. Mark meanwhile would require at least a quarter-final run (again pending the results in Belgium), if he is to move into contention.
Further down the list, Welsh duo Ryan Day and Dominic Dale both have an outside chance of cracking the top 16, though again would be reliant on both deep runs themselves and early exits for Ali Carter at the next two events.
The Top 32
With Stephen Hendry retired, this effectively becomes the battle for the top 33 and those immediately in contention are as follows:
30th – Ken Doherty – 36055
31st – Stephen Hendry – 35475**
32nd – Jamie Cope – 35360*
—————————————————
33rd – Fergal O'Brien – 34420
—————————————————
34th – Mark King – 34405*
35th – Jamie Burnett – 34050
38th – Michael White – 30680
*not qualified for the International Championship
** retired
Most vulnerable in this bracket heading towards the upcoming seedings revision is Stoke's Jamie Cope, who having lost out to to India's Aditya Mehta in qualifying for the International Championship will be hoping to gain enough points in Antwerp to stay above those immediately below him.
His closest challenger currently is Ireland's Fergal O'Brien, who has qualified for the final stages in Chengdu, though with an opening round tie against Judd Trump and (subject to results at ET3), requiring a quarter-final at the International Championship if he is to rise above 33rd.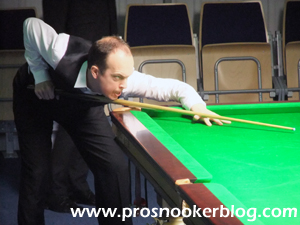 The first man currently outside of snooker's de facto second tier however is Mark King and just 15 points behind O'Brien, if he can progress one round further than the Irishman then he will be well-placed to reclaim a place in the top 32 at the cut-off.
Similarly, Jamie Burnett is within striking distance of the pair, particularly as he remains in the draw for the International Championship having qualified for the venue.
Finally, in with an outside chance is Welshman Michael White, however realistically, nothing less than a run to the final of his first full televised ranking event will suffice for him.
The Top 48
As often seems to be the case, the battle for the top 48 (or 49 if we discount Hendry), is arguably the most hotly contested:
47th – Liu Chuang – 25760*
48th – Gerard Greene – 25670
49th – David Gilbert – 25454
—————————————————
50th – Steve Davis – 25220
51st – Jimmy White – 25080
52nd – Mark Joyce – 24720
53rd – Alan McManus – 24250
54th – Jimmy Robertson – 24050
*not entered ET3
Making the situation in this bracket somewhat clearer, none of the players listed above have qualified for the International Championship, while Liu Chuang has not entered ET3 either, leaving himself vulnerable to the chasing pack.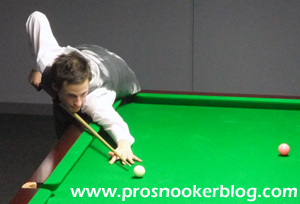 Indeed, Liu's absence means that just one win each in Antwerp will be enough for Gerard Greene and David Gilbert to push him down to 49th place, while Steve Davis would pass him with two. That said, Steve has been handed a tough draw with Michael Holt and potentially John Higgins standing in his way if he is to reach the last 32 stage.
Further down, Jimmy White and Mark Joyce require at least a third round run if they are to stand a chance, while Alan McManus would need a minimum of a semi-final appearance.
The Top 64
With those outside of the top 64 at the start of the season beginning on zero points, the situation here is relatively clear cut, with just two places available on the assumption that both Stephen Hendry and Joe Jogia will be absent from the season's upcoming tournament.
If there are to be no further withdrawals, then their places will go to Rod Lawler and Cao Yupeng, who are already far enough clear of 67th placed Kurt Maflin to be assured of remaining inside the 'top 66' as such.