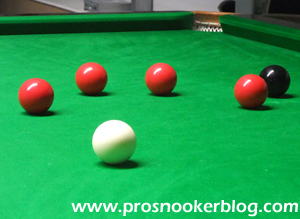 While I suspect that many people reading this blog will have a keen interest in snooker, of course there are many others who do not follow the sport. Indeed excluding those that I know through attending tournaments, I do not know more than a couple of people who have any great understanding of the sport at a professional level.
With that in mind, tonight I posed the question on Twitter as to if you could show a 'non-snooker fan' one frame of snooker, in order to sell the sport to them, which would it be? Click below for the best of the replies and to make your suggestion…
As with any 'best' or 'most memorable' frame debate, it was perhaps inevitable that two frames in particular would soon be mentioned, and rightly so.
The first of these is frame 14 of Ronnie O'Sullivan's match against Mick Price at the 1997 World Championship, when the Rocket would memorably make his first maximum break at the Crucible in a record time of five minutes and twenty seconds. Suggested by @StBlazeySnooker, @DaveClark147 and @StuartPike78, the break is as pure a demonstration of natural ability that you are ever likely to see and will be still be talked about many years from now. If that were to be shown to someone not familiar with snooker however, would that make the game look too easy?
The other obvious choice as put forward by @Onakage, @jaydee1972 and @PilgrimChris amongst others, is of course the final frame of that final, between Dennis Taylor and Steve Davis at the 1985 World Championship.
Another strong candidate from the Crucible Theatre is the unlikely 69 break made by Alex Higgins at the 1982 World Championship, a clearance that to this day remains among the most memorable ever seen on television. This suggestion came in from @StBlazeySnooker and @mathsisfun.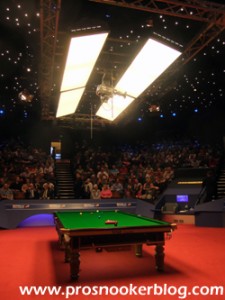 From one Higgins to another, one frame that would be close to the top of my list would be that won by John Higgins in the final of the 2006 Masters, to defeat Ronnie O'Sullivan 10-9. Started by a red to the right-centre that even watching now I still expect not to drop, Higgins' clearance from 60 points behind was perhaps John's finest hour to date and was suggested by @vintheman147 and @StevenB147.
Another memorable Masters final was that just two years previously, as Ronnie again lost out in a thriller, that time to the late Paul Hunter. Having trailed 7-2, Paul fought back bravely to eventually win his third Masters final in a classic final and the decider was nominated here by @Daen00.
How about those perhaps a little less obvious? One suggestion that I did like was that by @punter19922, who suggested the deciding frame between Stephen Hendry and Ken Doherty at the Crucible in 2002, when Hendry sunk a couple of 'all or nothing' shots under pressure on his way to a 13-12 win. Similarly, @MikeRob1990 called Hendry's nail-biting deciding frame loss to Peter Ebdon just days later in the final of that tournament as his choice.
Thinking a little more out of the box, @Samrfc has suggested Rory McLeod's dramatic Shoot Out victory against Tony Drago back in 2011 as his nomination, while there were a number of votes for Ronnie O'Sullivan's stunning break of 93 against Ali Carter at this year's World Championship.
While those are just a few suggestions, if you had to sell snooker with just one frame, what would you choice be?