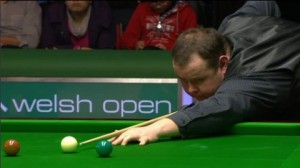 The WPBSA have this evening issued the following statement in connection with the ongoing appeal of Stephen Lee against his conviction for match-fixing and subsequent 12-year ban:
"The Appeals Committee have considered the evidence and submissions made by all parties in the first part of Stephen Lee's appeal against his conviction for match fixing. Today they have delivered their decision and they have dismissed this aspect of his appeal.
A new date will be set to hear the remainder of his appeal."
Specifically, the first part of Lee's appeal refers to the consideration of whether there could have been any bias in the initial hearing chaired by Adam Lewis QC, due to the fact that he had previously represented World Snooker Chairman Barry Hearn in the Leyton Orient / Olympic Stadium case.
Clearly it has now been found that there was no bias, but the aspect of his appeal concerning the actual conviction for match-fixing and the punishment handed out of a 12-year ban and for Lee to pay £40,000 in legal costs, remains still to be determined.
We now therefore await the date for a further hearing…