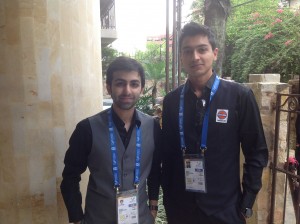 While the ongoing Wuxi Classic is now down to its quarter-final stages, one man who is not involved, and indeed has not entered a professional event so far this season is India's Pankaj Advani.
I had not previously given the matter too much thought, but on Twitter yesterday there was some discussion following this article on the IBSF website, which states:
"Last season's professional player from India, Pankaj Advani, who opted out voluntarily from the pro-circuit…"
With the world number 56 being included on the list of 2014/15 tour players recently published, as well as having enjoyed a successful two-year spell on the tour so far, this apparent news caught many by surprise, not least myself.
Some speculated as to whether this tweet from Pankaj last month was a reference to him walking away from the game, but with the cryptic nature of the tweet, as well as the room for interpretation of the IBSF article (opted out for a month, for a season?), it was far from clear as to what Advani's position is.
That being the case, I have made a few enquiries and I understand that it is correct that Pankaj does not intend to play in all events this season, but has not 'opted out' of or withdrawn his main tour place at this time and therefore remains eligible to enter any professional event during the course of the season, should he wish to do so.
There is a suggestion however that Pankaj may wish to enter this year's IBSF World Championship, which will be held in his home country this November. Of course he would not be able to enter this event whilst remaining on the tour, so would have to resign his professional membership should he choose to do so.
Time will tell and ultimately Pankaj must make the right decision for him, but I have enjoyed watching his rather unique style on tour during the last couple of years and hope that we will see him in action again, be it this season or at some point in the future.
Pankaj is currently in action at the IBSF 6 Red Championship in Egypt and is top seed for the knock-out stages, now down to the last 32. Click here for the latest results.