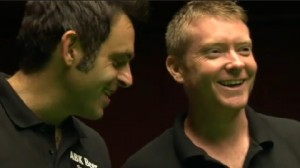 Ahead of the July break which will follow the conclusion of this week's Australian Goldfields Open, World Snooker have recently published the entry packs for the first two European Tour events of the season in Riga and Furth, both of which will take place in August 2014.
As well as containing the usual information that you would expect (note the entry deadlines),  there is also an interesting snippet concerning the EBSA Order of Merit for the coming season…
During each of the past two seasons, there have been a series of 'amateur cup' events staged alongside the main European Tour events in mainland Europe, with rankings points earned towards the EBSA Order of Merit. From that list, 12 players would qualify for a play-off event, from which three would ultimately earn a main tour card from the following season.
From 2014/15 however, although the EBSA Order of Merit remains, gone are the separate amateur cup events, with points instead being earned from the six 'main' European Tour events this season. From it, the top 16 players at the end of the six European Tour events will qualify for a play-off event, from which two players (one fewer than previously), will earn a two-year card for next season.
Is it a good move? It would be interesting to hear from amateurs as to whether they would prefer to be judged on their performances in the main events, or whether they preferred the old system with an extra place up for grabs.
Otherwise, everything in the packs is much as you would expect, with provision included for the three new invitational spots awarded to Stephen Hendry, Steve Davis and James Wattana, who will be able to enter events should he wish.