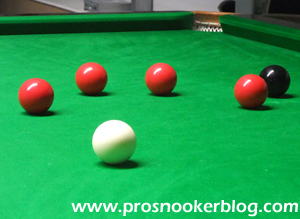 So after a month away from the baize, the majority of snooker's professional players will be back on the baize this week as the first of this season's six European Tour events gets underway in Riga, Latvia.
You can check out the draw and order of play for the event over here at snookerorg, while Inside Snooker have taken a look back at snooker's history in Latvia here.
So what should we be keeping an eye on during the tournament? In terms of rankings, Mark Selby could reclaim top spot from Australia's Neil Robertson by taking the title, with Robertson making it no further than the final, but otherwise perhaps the main target for players will be to make a strong start to the European Tour, with just six events this season to determine eight tour places for next season.
The same also applies for the race for Players Championship Grand Finals spots, the top players looking to take an early title which could potentially allow them to skip some of the remaining European Tour events between now and Gdynia next February, should they wish to do so.
Time will tell. The immediate focus will be on the action on the baize and after one of the longest breaks for some time, no doubt there will be some players who are more match fit than others. It will interesting to see whether this lends itself to more upsets or whether the 'top' players will still find their way through to the latter stages, as they are so often able to do.
The action gets underway this Thursday, with the professionals making a start on Friday.