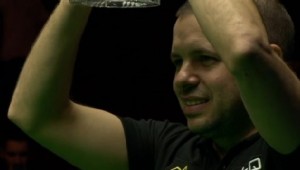 Hot on the heels of yesterday's final of the World Grand Prix comes the Players Championship Grand Finals event in Thailand, as Barry Hawkins looks to defend the title that he won 12 months ago in Preston.
Click below for my tournament preview as I look through the draw and identify some of the most interesting match-ups, as well as the potential rankings implications…
With a top prize of £100,000 available to the winner and the example of last season's finalist Gerard Greene to follow, as the Northern Irishman effectively secured himself another two years inside the top 64 inside of a week, the Players Championship Grand Finals is an event that I feel is perhaps a little underrated by some, no doubt due to its best of 7 frames format.
Whereas previously the event was on the lower end of the rankings scale, with just 3,000 ranking points available to the winner, since the change to a prize money based ranking system, the event has leapfrogged the likes of the Welsh Open, German Masters, Indian Open, China Open and Shanghai Masters to become one of the most important of the season, in ranking terms at least.
In particular, both Chris Wakelin and Oliver Lines could mathematically vault up into the top 64 with a good run in Bangkok, but the main attention will be on the ongoing battle for the final Crucible places, with Mark Williams, Stephen Maguire, Michael White and Robert Milkins all in the mix with two ranking events to go before the cut-off.
To the draw…
The Top Quarter
Heading the draw is 2011 Grand Finals winner Shaun Murphy, who topped the European Order of Merit thanks to victories in Germany and Bulgaria earlier this season. He begins his campaign in Thailand against Rod Lawler, who after his recent match against Ronnie O'Sullivan at the World Grand Prix must be cursing his draws at the moment and will be hoping to avenge a 5-1 loss to Murphy earlier this season at the Wuxi Classic.
For the winner will await a clash with either Martin Gould or Michael White, both men who have broken new ground in recent weeks, though for Martin of course it will be a tall order for him to recover from his narrow defeat to Judd Trump on Saturday, given the manner of that loss having at one stage led 5-1.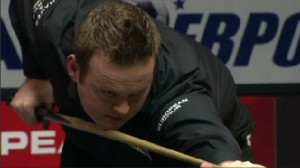 It will be interesting to see how Michael reacts to the pressure of having a top 16 place barely over £8,000 away on the ranking list, with Stephen Maguire now firmly in his sights following his victory in India and Mark Williams not yet over the horizon either. He has though won both of his previous meetings with Martin 4-1, both over the best of seven frames as will again be the case in Thailand and having lost out early at the Grand Prix, has had a break ahead of this event.
In the other half of this quarter, defending champion Barry Hawkins takes on Mark King in a clash between two players who first met back in 2000 and have each won their share of matches against the other, most recently back in February when King came through a 5-3 winner at the same stage of the German Masters.
It has been a tough season for Hawkins, who away from Crondon Park has found wins hard to come by in 2015 and he could badly do with a confidence boosting win at the tournament that he won last season to give himself a lift heading to the Crucible, where of course he has performed so strongly during the last two years. King though is in the midst of a decent spell of form and often does well in events held in Asia.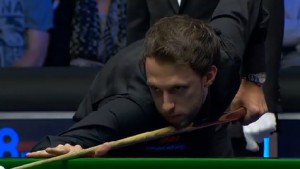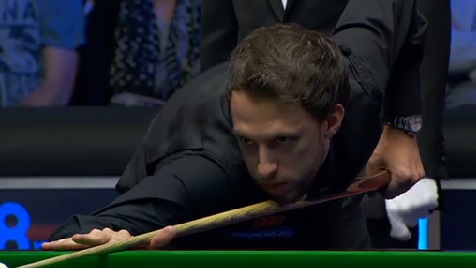 Finally in this section are Judd Trump and Luca Brecel, Judd of course on the back of his hard earned victory at the World Grand Prix only yesterday. It is bound to be an attacking match but as both have shown in recent weeks, they are each capable of employing a tactical game when required also.
All things being equal, Judd would head into the match as favourite but given the quick turnaround for him from Llandudno, leaving the UK at 11am today and arriving in Thailand at 6am tomorrow, it will be interesting to see whether he is able to recover sufficiently in time, mentally or physically.
The Second Quarter
The first match in the second section sees one of the players in the mix for a Crucible place get underway, as Robert Milkins takes on Chris Wakelin for a place in the last 16 in Bangkok. In terms of head to head stats, there is nothing to go on as the two are yet to meet in professional competition, but for Milkins of course it is a big tournament as he looks to bridge a gap of nearly £17,000 to Stephen Maguire in the projected seedings list. Wakelin though is not to be underestimated, having recently reached the quarter-finals of the Indian Open in Mumbai, his career-best run to date.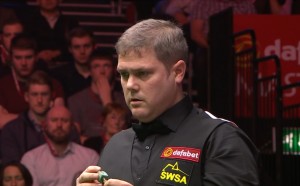 Awaiting the winner will be either Matt Selt or Oliver Lines, two of the most improved players of the season, who met recently in Gdynia with Lines coming through a thrilling match 4-3. With a number of players having made something of a breakthrough recently, Selt will be hoping to make that next step himself and to become a tournament winner, while he will also be looking to put a run together to secure a top 32 place ahead of the World Championship, which in theory at least would give him a more favourable seeding for that event.
Next up are the in-form Mark Williams and home player Thepchaiya Un-Nooh, the Thai player hoping to kick on from his semi-final run at the Indian Open a couple of weeks ago. With Williams almost an ever-present at the latter stages of events at the moment and also looking to make sure of his Crucible spot however, he will have his work cut out if he is to repeat his Mumbai heroics.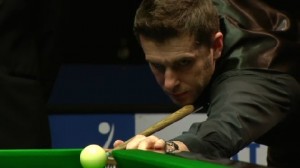 For the winner, a match awaits with either reigning world champion Mark Selby, or Welshman Dominic Dale, with Selby having won their three meetings in 2014, all without the loss of a frame. Historically, their head to head is much closer than that though and like Selt above, Dale is another chasing a few wins to secure his place inside the top 32 ahead of the World Championship.
Following his qualification for the event in Gdynia, Dale was shocked to learn that he had done enough to make the Grand Finals, so it would be typical now for him to go on a run in Bangkok.
The Third Quarter
Also sneaking into the tournament by the skin of his teeth on equal points to Dale was Welsh Open winner John Higgins, who will be looking to continue his recent upturn in form with a run in Thailand.
Standing in his way however will be countryman Stephen Maguire, who having elected to skip the recent Indian Open now finds himself under real pressure to go on a run either at this tournament or the subsequent China Open if he is to make certain of his place at the Crucible with the likes of Michael White and Robert Milkins now hard on his heels.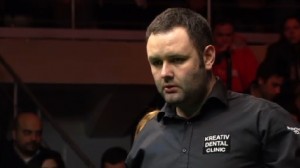 On the face of it, the situation does not look to be good for Maguire as he has slipped down the rankings in recent months, but this is not a reflection of his form at the moment, which has in fact been excellent since the UK Championship before Christmas. Instead, his drop has been the result of a combination of a poor 2013/14 season, together with the removal of his points from victory at the Welsh Open a couple of years ago.
Yes Higgins won against Maguire recently on his way to victory at the Welsh Open, but was Maguire who had won their seven meetings previously and will be hoping to deliver with the pressure now on him.
Whichever Scot comes through will face either Jimmy Robertson or Michael Holt, Jimmy having won two of their previous three meetings and of the two, clearly in the stronger form at the moment having reached the semi-finals in Gdynia last month, while Holt is yet to win a match in 2015 away from Crondon Park or the Shoot Out.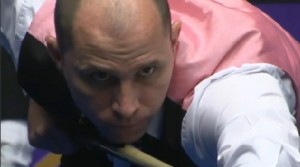 Elsewhere in this section are Peter Ebdon and Anthony McGill, who meet for the first time in what promises to be another interesting match between two players who have both enjoyed successful seasons to date, while the winner will play either Joe Perry or Ding Junhui, who meet in a repeat of their last 16 match at January's Masters.
A player continuing to lose his opening round matches at televised tournaments and who looks to be suffering from a real crisis of confidence at the moment, Ding could do with a run in Thailand but with Perry playing well at the moment will have to raise his game compared to recent performances.
The Bottom Quarter
Opening the bottom section of the draw are two-time Grand Finals runner-up Neil Robertson and Marco Fu, who meet for the first time at a ranking event since the 2014 Haikou World Open, when Fu emerged triumphant on a re-spotted black at the last 16 stage.
It has felt like a strange season for Robertson, who began with success in Wuxi and had to wait until Gdynia for further silverware, despite some stunning performances in between. As I have noticed with him for a few years, he is always keen to accentuate the positives however and is right in saying how hard it is to win tournaments these days given the strength in depth on the main tour.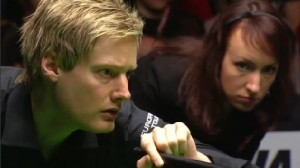 For either Robertson or Fu will be another tough match against either Ricky Walden or Mark Davis, the latter of course having beaten Robertson on the black in an epic 82 minute decider at the World Grand Prix last week. Ricky meanwhile was a finalist at the Indian Open just a week before and of course has such a strong record overseas, having won all three of his ranking event titles in China.
Also to be found in the bottom quarter are Stuart Bingham and Alan McManus, the Scot swapping the TV studio for the arena after his work for ITV4 last week, while Bingham will be hoping to rebound from a 6-0 defeat to Ronnie O'Sullivan on Saturday in Llandudno.
At the foot of the draw come Mark Allen and Ryan Day, two players both more than capable of putting a run together and in Day's case, not yet entirely out of the running for an automatic Crucible spot, although it would take something special from the Welshman if he were to come into contention.
Predictions
SF: Murphy def Williams, Maguire def Robertson
F: Murphy def Maguire