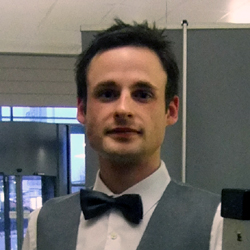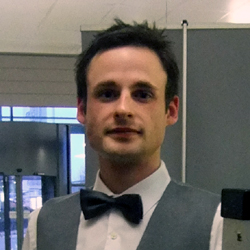 Name: David Gilbert
DOB: 12th June 1981
Nationality: English
Turned Pro: 2001
Highest Ranking: 31st (2014)
Highest Break: 147 (2015 CLS)
Career Highlights: 2012 World Championship last 16, 2009 Welsh Open last 16, 2015 China Open last 16, 2013 Wuxi Classic last 16, 2011 Australian Goldfields Open last 16, 2007 World Championship last 32, 2011 Q School qualifier
Early Career
A former World Snooker Young Player of Distinction, probably the first time that anyone saw David on TV was during an exhibition at the Crucible with Steve Davis and John Parrott at the start of the decade. Back then as a youngster he showed that he could pot balls with the best of them and appeared to have a great future ahead of him, but as of yet he has not yet quite been able to translate that promise into success.
Making his début on the tour in 2002/3, his best performance was a run to the last 48 of the Regal Scottish Open which meant that he just about retain his place for another season. It took a long while for him really to establish himself though and it was not until 2007/8 that he moved into the top 48 for the first time.

Crucible disappointment
Key to his rise up the rankings were two last 32 appearances in 2007, first at the Welsh Open where he lost out to Steve Davis, before he defeated Alfie Burden, Gerard Greene and Mark King to qualify for the final stages of the World Championship for the first time.
At the Crucible he came up against childhood hero Stephen Hendry who at the time was struggling to find his best form having changed his cue just weeks before the start of the tournament. Gilbert found himself in dreamland early on as he raced into a 5-1 lead, but Hendry showed all of his fighting qualities to dig in and emerge from the first session just 5-4 behind.
Close but no cigar against Hendry
Although David was still ahead, there was very much a feeling that he had missed his chance and so it proved as he slipped to a 10-7 defeat the next day. Dave was naturally disappointed to lose in this manner as he knew he had a great chance to defeat Hendry at the Crucible, but unfortunately for him he just could not quite take it.
What was probably more disappointing for David though is that having made such a good run at the end of the season, he could not carry this on into 2007/8, though his ranking did move up a couple of places to 43rd.
2008/9
At the 2008 Grand Prix he found himself in the last 32 of a ranking event for the third time and was again paired with a struggling Stephen Hendry who up to that point had failed to win a match in the 2008/9 season. Despite having a number of chances to win the match though it was to be more disappointment for David as Hendry again prevailed, this time 5-4 on the final pink as Dave tried in vain to get a snooker.
Dave said after this match that not only was he disappointed to lose, but he was also critical of his game at the time, describing his safety play as "non-existent" and saying that he was probably a better player a few years ago.

A breakthrough was to come however at the Welsh Open where having won his first match to reach the last 48, once there he drew local favourite Mark Williams and had his match held over to the TV stages at Newport as a result. Few people really gave David a chance in this match but he was to perform brilliantly, a pot success rate of over 95% and an equally strong showing in the safety department taking him to a 5-1 win.
His run was not to end there however as he came through against an in-form Joe Perry in the next round to reach the last 16 of an event for the first time. Though he could not stop defending champion Mark Selby once there, he had importantly given himself a chance of retaining his top 48 spot at the end of the season.
Another man in form in Wales however was Martin Gould, and it was unfortunate for David that he was to draw him in the last 64 of the World Championship later that month. It was a high quality match but as Gould came out on top, the loss meant that David could finish no higher than 51st in the rankings.
2009/10
David got his 2009/10 campaign off to a strong start as he reached the final qualifying round for both the Shanghai Masters and the Grand Prix tournaments.
From there however he struggled for form and won just one further match during the four remaining tournaments, seeing his season ended by Bjorn Haneveer during the World Championship qualifiers at the EISS. These poor results ensured that he would remain outside of the top 48 for second successive year and perhaps more worryingly, begin 2010/11 with work to do if he was to avoid dropping even further.
2010/11
If the previous season was to prove difficult however then his start to 2010/11 was to be a nightmare as he won just one match during the first 13 events staged, though bizarrely this was a 4-0 victory against Jamie Cope at the EPTC4 in Gloucester.
While he continued to struggle during the season's major ranking events and as a result would find himself outside of the top 64 at the end of the season, he did perform well during both the UK and World Championship qualifiers. In both he won three matches to reach the final qualifying round before losing out to Stephen Lee and eventual finalist Judd Trump respectively.
David during the 2011 World Championship qualifiers
Despite these runs however David had not done enough to retain his place on the main tour as of right and was forced to enter the Q School in order to maintain his professional status.
Initially there was disappointment for David as he lost during the final round of both Event One and Event Two at the Q School to Robin Hull and Tian Pengfei respectively. It was however to be third time lucky as he defeated Robbie Williams, Bobby Cruickshanks, Brijesh Damani and finally Allan Taylor to secure an immediate return to the professional circuit.
2011/12
Coming into the season fresh from his victory at the Q School, Gilbert maintained his strong form by reaching the last 16 of the first PTC event before successfully qualifying for the Australian Goldfields Open with wins against Passakorn Suwannawat, Alfie Burden, Dave Harold and Mark King. Once at the venue he was able to defeat Paul Mifsud in the last 32 before eventually losing out 5-2 to Mark Williams in the next round.
Following that result David was to suffer a dip in form, in fact losing four successive matches in ranking events before he was to bounce back with a run to the last 16 of PTC5. Gilbert also made it through to the penultimate qualifying round of the UK Championship before losing out to Robert Milkins in a decider.
After Christmas, David's form was solid if not spectacular, until the season-ending World Championship qualifiers which took place at the Badminton Hall in Sheffield. With a return to the top 64 within his sight, it looked as though David might fall at the first fence as he trailed Stuart Carrington 6-2 early in his first-round match, before eventually rebounding to secure a 10-7 victory.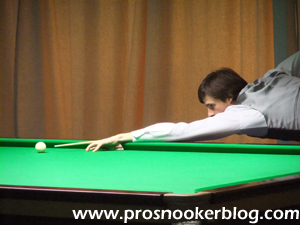 At the 2011 UK Championship qualifiers
From there David went from strength to strength, seeing off Jimmy Robertson, Mike Dunn and Fergal O'Brien to qualify for the Crucible for the first time since his 2007 début. Once there, he produced an excellent performance to defeat Martin Gould 10-8 in the last 32, before going down 13-9 to 2010 world champion Neil Robertson in the second round.
Overall, David's performances over the course of the season were enough to see him rise to 57th place in the rankings at the end of the campaign.
2012/13
David continued to demonstrate that he was a stronger player than his ranking suggested, as he reached the final qualifying rounds of the Wuxi Classic, Australian Goldfields Open and International Championship tournaments to reclaim a place in the top 48, before repeating the feat at the UK qualifiers before losing out to Fergal O'Brien.
Though he struggled to make an impact in the PTC events, David was able to make it back to a venue at the close of the year as he defeated Alfie Burden and Mark King to qualify for the 2013 Haikou World Open.
The second half of the season was to see David win his opening match at each of the tournaments played, without being able to qualify for another. At the Haikou World Open he was able to win his wildcard match against China's Lu Ning, before losing 5-4 to Matthew Stevens at the last 32 stage.
2013/14
Beginning the season ranked 41st, David's strongest results in 2013/14 were to come early in the campaign, a last 16 run at the Wuxi Classic, as well as a semi-final appearance at the ET2 event in Rotterdam, where he lost out in a deciding frame to Mark Selby.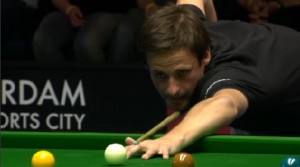 Further last 16 appearances came at the ET3 and ET5 events, but thereafter he began to struggle, something that coincided with the death of his closer friend Neil Cleaver in the Autumn of 2013.
He was though able to end his season at the Crucible for the third time in his career, defeating Jimmy Robertson 10-6 to qualify before losing out 10-4 to 2013 runner-up Barry Hawkins at the last 32 stage in Sheffield.
2014/15
The highlight of David's 2014/15 season was to come at the China Open where he defeated Adam Duffy, Joe Perry and Zhou Yuelong to reach the last 16 of a full-ranking event for the sixth time in his career, before he lost 5-2 to eventual champion Mark Selby.
He also reached the last 16 of the European Tour 6 event in Gdynia, while he also reached the last 32 of both the International and UK Championship events.
Defeat to Tom Ford in the second round of qualifying for the World Championship would bring his season to an end at Ponds Forge as he finished with a ranking of 35th.