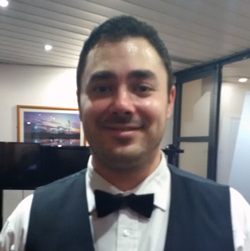 Name: Kurt Maflin
DOB: 8th August 1983
Nationality: Norwegian
Turned Pro: 2001
Highest Ranking: 31st (2015)
Highest Break: 147×2 (PTC1 2010, ET5 2012)
Career Highlights: 2015 China Open semi-finalist, 2013 PTC Grand Finals semi-finalist, 2013 International Championship last 16, 2014 Haikou World Open last 16, 2014 German Masters last 16, 2015 World Championship last 32, 2011 China Open last 32, 2010 EBSA European Play-Off winner, 2006 IBSF World Champion, 2001 European Championship runner-up
Early Career
A prolific junior with victories in the English Under-17 Championship in 1999 and 2000, as well as making an appearance in the final of the English Open, Kurt Maflin first graduated to the main tour back at the start of the 2001/2 season.
His results were not spectacular but he was consistent enough to remain among the top 96 for a total of five seasons before his relegation at the end of the 2005/6 season. His absence was to be brief however as he earned an immediate return to the tour by winning the IBSF World Championship in 2006 with an 11-8 triumph over Daniel Ward in Jordan.
The 2007/8 season however was to end in disappointment for Maflin as he was relegated from the tour for a second time following a heart-breaking, black ball defeat to Gareth Coppack in qualifying for the season-ending World Championship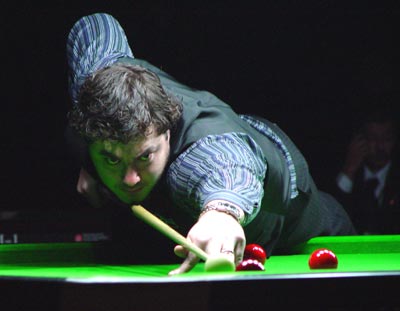 Photo courtesy of Janie Watkins
Tour Return
2008/9 was to deal Kurt a further blow as he missed out on an immediate return to the tour by just 20 points, finishing 10th on the PIOS behind Chris Norbury. Another near-miss followed during 2009/10 as he ended in 15th place in the PIOS but thanks to an impressive 5-2 victory over Malta's Alex Borg in the final of the EBSA European Play-Offs, Kurt ensured that he would return to the tour for a third time in 2010/11. He told Global Snooker:
"Wow, I'm really, really happy about that win."
"My first target on the Main Tour will be to stay on. And my main target will be to get into the Top 64."
"It's all going to be about time and money next season. I'll be aiming to play in every event and it will be great to be playing across Europe too.
"I want to concentrate solely on snooker and play full time. But I need to see if I can get the funding to be able to do that."
"I don't come over to practice with people. I get on a table and put the time in on my own."
2010/11
Kurt returned to the main tour with a bang in 2010/11 as he made a first career maximum break during the season-opening PTC1 event at Sheffield during his match with Michal Zielinski.
Despite this achievement however, Kurt struggled for form in the subsequent events as he won just three matches prior to the first revision to the seedings following the EPTC2 event in October 2010.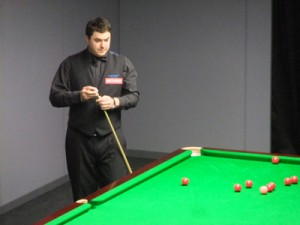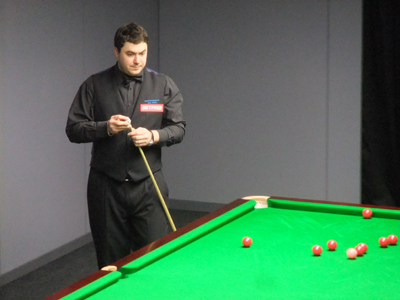 Kurt during the 2011 World Championship qualifiers
Kurt's struggles continued as he lost the majority of his opening round matches but all that was to change at the 2011 China Open as he recorded a string of impressive qualifying wins against Simon Bedford, Jack Lisowski, Dave Harold and Mark King to reach his first venue of the season.
Recording four centuries in the process, he headed to Beijing full of confidence and having defeated local wildcard Cao Yupeng 5-3, before then moving into a shock 4-1 lead against Chinese number one Ding Junhui at the last 32 stage. Ultimately although Ding was to come back and win, it had been a fantastic tournament for Kurt.
In a rich vein of form, Kurt was also to be involved in one of the finest World Championship qualifying matches of recent years against another Chinese player, Xiago Guodong during which both hit big breaks during almost every frame. Eventually though it was to be Kurt who again lost out in a deciding frame as his relegation from the tour was confirmed.
There was however to be a swift return to the top flight for Kurt as he successfully managed to navigate his way through the new Q School at the third attempt. Having lost his opening matches in the first two events, it was to be third time lucky as he saw off Chris Norbury, Mitchell Travis, David McLellan and Martin O'Donnell for the loss of just three frames to reach the semi-finals and book his return on the tour.
2011/12
Fresh on the back of his Q School success, Kurt made a terrific start to the 2011/12 season with a third round run at the PTC1 event before he won three matches during both the Australian Goldfields Open and Shanghai Masters qualifiers, making it through to the final round of the latter before losing 5-2 to Liang Wenbo.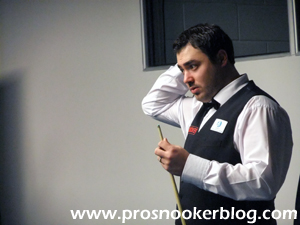 Kurt at the 2011 UK Championship qualifiers
While he was to suffer early exits at the UK Championship and German Masters qualifiers, a further three last 32 runs at the PTC events helped to cushion the blow in terms of ranking points.
Kurt's best run during the second half of the season was to come at the Welsh Open qualifiers as he defeated Stuart Carrington, Tony Drago and Robert Milkins to set up a final round clash with Stephen Hendry. Unfortunately however, Kurt was to lose that match 4-0, before then losing his final two matches of the season, both to China's Cao Yupeng.
Kurt had however done enough to secure a place on the main tour for 2012/13 as a result of his performances during the PTC events earlier in the season.
2012/13
Kurt continued his strong start to the 2012/13 season with a run to the last 48 of the Wuxi Classic, where he lost out 5-4 to Nottingham's Michael Holt, before repeating the feat at the International Championship qualifiers, before running into the in-form Mark Davis.
His best result during the PTC series was to be a quarter-final at the ET2 event, before he made his second competitive maximum break during a 4-1 win against Stuart Carrington during the ET5 event in Ravenscraig.
He then rounded off 2012 by successfully qualifying for the last 32 of the German Masters, dropping just one frame during wins against Joel Walker and Tom Ford.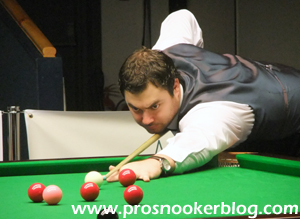 Kurt's strong form continued in 2013 with a quarter-final run at the ET6 event in Germany, before he reached the final qualifying round of the China Open qualifiers and then the last 16 in Berlin.
Better still was to come at the PTC Grand Finals, as he defeated Ken Doherty, Rod Lawler and Ben Woollaston to reach his first major semi-final, before losing to eventual winner Ding Junhui.
Wins against Craig Steadman and Steve Davis would follow at the World Championship qualifiers, though he was not quite able to make it a hat-trick as he lost 10-8 to Peter Ebdon in the final round.
2013/14
Continuing his rise up the rankings, Kurt was the enjoy his most consistent season as a professional so far during 2013/14, reaching the last 16 of three full-ranking events in all.
His first such run was to come at the International Championship tournament, where having qualified with victory against Luca Brecel, Kurt was to see off Robert Milkins and Mark Williams before losing a decider to former world champion Graeme Dott.
He also reached the same stage of both the German Masters and Haikou World Open tournaments, notably defeating the likes of Mark Selby, Joe Perry and Ali Carter along the way, while he also made it to the quarter-finals of the invitational Shoot Out event.
Although his season was to end on a disappointing note as he lost 10-3 to Andrew Higginson at the World Championship qualifiers (having also missed the final pink on his way to what would have been a third career maximum break during his previous match), Kurt's performances across the campaign were to see him finish ranked at a career-high 34th position.
2014/15
For much of the 2014/15 season Kurt struggled for results, winning just five matches at full-ranking events before April 2015.
What was to follow however was perhaps his best month as a professional to date, as first he defeated Ali Carter, Mike Dunn, Robin Hull and Shaun Murphy to reach his second career ranking event semi-final at the China Open.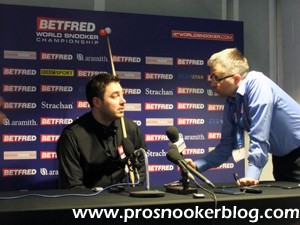 Though he would lose out there to reigning world champion Mark Selby, he would go on to finish the season with wins against David Grace, Steve Davis and Fergal O'Brien to qualify for the venue stages of the World Championship for the first time time, before losing out to Selby again in a thrilling opening day decider.
Although he dropped three places to 37th in the rankings after the Crucible, his late season results were enough to stop him dropping down the rankings after his previous troubles.