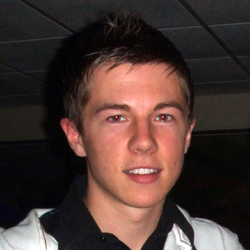 Congratulations to Jack Lisowski who has defeated tournament favourite Mark Selby this evening to reach the final of the latest PTC event, the first final of his fledgling career. What makes this achievement all the more impressive is the fact that at one point he trailed 3-1 before coming back to clinch victory with a run of 76 in the decider.
He will now face the winner of the ongoing tie between Mark Davis and Tom Ford for the 2,000 ranking points and his first title. Note that I have now updated my provisional rankings up to and including Jack's victory.
For my latest updates don't forget to check out my Twitter page.