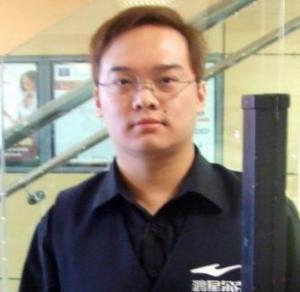 While the action at Telford this week rightly takes centre stage, there was also news today from Grove Leisure who announced that China's Liu Song will return to the tour now following the resignation of German player Patrick Einsle today…
Although the reason for Einsle's withdrawal has not been stated anywhere that I have seen, having been awarded a wildcard in order to compete on the main tour for the second time in his career, Patrick has has won just six matches and has evidently found it to be a struggle.
Liu meanwhile did of course replace John Higgins during the Shanghai Masters and World Open, reaching the TV stages of the latter event and having earned the right to be next on the list by virtue of being next in line on last season's one-year list, is a welcome returnee to the professional circuit. Compared to the situation a couple of years ago when Declan Hughes resigned his membership mid-season and his coveted spot on the tour went to waste, this is a much better way to resolve the situation I think.
Up until this point I had omitted Liu from my projected seedings list as I had understood that he was previously not on the tour to gain ranking points, just to be able to play. Now however I will add him back onto the list following the conclusion of this tournament.