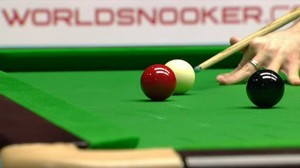 A brief post tonight to inform you that World Snooker have today confirmed the ranking points tariffs for the 2012/13 season, which you can view here (word doc)...
In short, the schedule is much as expected, the new International Championship having been awarded points equivalent to the UK Championship, while the new shortened formats for the Welsh Open and German Masters tournaments have also been confirmed.
Importantly, it is also confirmed that players new to the tour for 2012/13, in addition to those ranked outside of the top 64 but have regained a tour place by any means, will receive no starter points, because they have been given a two-year tour card.
My first reaction is that this is a curious move, one that I actually think would be more logical and make a lot more sense when applied in conjunction with a ranking system based on prize money. Take for example the situation in darts when outsider Kirk Shepherd defied the odds in 2008 to reach the World Championship final and was rewarded with a rise of over 150 places to 22nd, thanks to the £50,000 prize his run earned him.
Under a points based system however, such a rise would not be possible, take for example Luca Brecel, who would barely have cracked the top 64 with a rise to 55th had he won at the Crucible this season. As a result, the lack of starter points when applied to the current points system strikes me as being somewhat unfair and makes it virtually impossible for anyone currently outside of the top 64 to break into that bracket for at least 18 months.
As I say, they are just my initial thoughts, at some point over the coming weeks I will take a closer look at the numbers and see whether my gut feeling is borne out.
Finally, many have asked me when I will be posting a new projected seedings list here at PSB. In short this will be once it has been confirmed which points will be deducted at the first cut-off point, which will hopefully not be too long now…