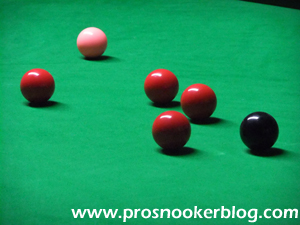 From 2013/14, the main tour will increase to 128 players as the expansion of the sport under Barry Hearn continues, but recently I have been thinking about just how exactly World Snooker intends to make up the numbers, or more to the point, how they can fit everyone in. Click below for more…
At first glance, 128 players seems like a lot, it is of course compared to the 96 (ish), that have been on the tour in recent years. Upon closer inspection however, given the extra tour places this season for the APTC/ET events, as well as the two-year cards given to all players outside of the top 64 this season, it is easy to see that there are not too many places left.
Let me break it down, based on a combination of the available information, logic, past history and a little bit of guesswork!
64 – In recent seasons the top 64 have retained their places on the main tour by right, something that I would expect to continue in 2013/14. With every player outside of the top 64 at the start of this season beginning on 0 points, let us assume that all of the current top 64 will remain there at the end of the season, though there are a couple of qualifications that I will address at a later stage.
35 – The players currently on the main tour who are raked outside of the world's top 64 and are already assured of main tour places for 2013/14 having earned two-year tour cards
8 – As confirmed within the players pack for the UK-based PTC events for this season:
"The top 8 players (professional or amateur) taken from the PTC Order of Merit, who have not already qualified will be awarded a place on the 2013/2014 Main Tour."
Assuming that the current 99 professionals will remain on the circuit, this effectively means that the top eight amateurs on the PTC Order of Merit at the end of the season will earn professional places.
12 – Q School – During the past two seasons, tour places have been granted to 12 players via the season-ending Q School. The tournament and the amount of qualifiers has not yet been announced for 2013, so for the purposes of this post, let us assume that it will remain at 12.
4 – APTC Order of Merit – As taken from the APTC Player's Pack:
"The top 4 players (professional or amateur) taken from the APTC Order of Merit, who have not already qualified will be awarded a place on the 2013/2014 Main Tour."
3 – ET Amateur Order of Merit – Three players will qualify for the main tour via the European Order of Merit
Already, those players will require 126 places, leaving just two remaining if we are to have a 128 main tour from next season.
Who else is there to accommodate? Based on last season, potentially spots will be required for the following:
x1 IBSF World Champion
x1 IBSF World U-21 Champion
x1 European Champion
x1 European U-21 Champion
x1 ACBS Nomination
x1 Asian U-21 Champion
x2 China Nominations
x1 Thailand Nomination
x1 Indian Nomination
x2 European Nominations
x1 Americas Nomination
x1 Oceania Nomination
x1 Africa Nomination
And so the problem becomes obvious, 141 into 128 does not go, so how will the situation be resolved?
Earlier in the post I referred to a couple of qualifications to be made concerning the top 64, notably concerning the retired Stephen Hendry, and suspended Joe Jogia.
In Stephen's case, his one-year total of 22,175 points from 2011/12, will I suspect be more than enough to see him retain a tour place for 2013/14, as strange as it might seem.
For Jogia meanwhile, assuming that his appeal against his two-year suspension is unsuccessful, his one-year tally of 12,280 from last season is unlikely to be enough, indeed Rod Lawler is already up to 9,350 points and based on his performances so far, will surely overtake Jogia by next May, potentially freeing up a further spot.
Otherwise, it remains to be seen whether the new tour places allocated to the APTC will affect those previously given as Chinese and Thailand nominations for example, or whether the intention is to continue with both.
I am sure that events such as the IBSF and EBSA tournaments will continue to provide an entry to the main tour, but it will be interesting to see how they reconcile that with the apparent lack of places.
How would you structure the tour for next season?