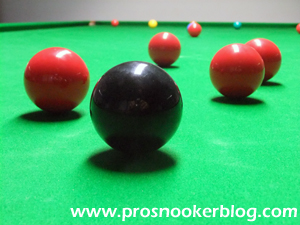 Saturday afternoon saw another four players book their places on the main tour for 2013/14, with victories at the second of this month's three Q School events. Click below for more…
Click here to view all of the results from the 2013 Q School
The first man to qualify from event was Hartlepool's Ryan Clark, who today defeated Zak Surety and Ben Harrison to seal his place on the professional circuit for the next two seasons. A former European under-17's champion (he defeated Belgian prodigy Luca Brecel to capture that crown back in 2008), Clark has until now largely resisted the temptation to compete in the tour's PTC events as an amateur and it will be interesting to see how he gets on in the coming months.
Soon to join him was Switzerland's Alexander Ursenbacher, who saw off former professionals Reanne Evans and Paul Wykes, having also defeated Adam Wicheard yesterday. While the 17-year-old's PTC results have to date been relatively unremarkable, an event high break of 140 this week, combined with a string of impressive results this week, suggest that he will be one to watch during his professional career. In qualifying for the main tour, he becomes the second Swiss player to have turned professional, following in the footsteps of Darren Paris, who was a pro during the mid-1990's.
Until now however, there has never been a player from Qatar to grace the main tour, but that will change from next season as Ahmed Saif today became the third qualifier from this event with victories against Anthony Parsons and Jamie Rhys Clarke.
Again, Saif has relatively little experience against snooker's professionals, indeed his last appearance at a PTC event came at the PTC2 event in 2010, when oddly enough he was defeated by his Clarke, his final round opponent today.
Finally, Scotland's Ross Muir became the final player to make it onto the tour today, with a resounding victory against Irish former pro David Morris, who had previously hit five century breaks during the event this week. To read more about Ross, click here to read a previous interview with him over at Snooker Island.
Congratulations to all four players and good luck to the remaining hopefuls, who will now battle it out for the final four main tour places from this year's Q School at the third and final event over the coming four days.