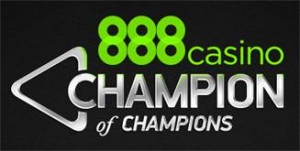 Hot on the heels of the Gloucester-Antwerp European Tour double-header, this week sees the start of the all-new Champion of Champions event, from the Ricoh Arena in Coventry.
Click below for my thoughts ahead of the event…
Click here to view the draw for the Champion of Champions
First announced by Barry Hearn at the Crucible Theatre during this year's World Championship, the inaugural Champion of Champions event is the replacement for Matchroom Sport's long-running Premier League tournament in 2013.
While the Premier League was a tournament that I enjoyed, despite its unpopular shot clock, with the increasing number of tournaments in recent seasons, there was a sense that the weekly nature of the events was causing congestion in the calendar. With players needing to be available for Thursday evenings, it effectively meant that other week-long tournaments could not be staged during that week.
The solution therefore is the retirement of the Premier League and the introduction of this new event, which sees the 16 invited players compete for a top prize of £100,000. With echoes of the old Champions Cup tournament, in that the event sees winners of events during the previous 12 months invited, like the Champions Cup, the event will also be televised on ITV (ITV4), crucially adding another tournament to terrestrial TV.
From what I have heard, the venue is absolutely excellent for snooker and it will be interesting to see how spectators at the event will find the Ricoh Arena.
With the world's best players involved, as well as the likes of Clive Everton, Neal Foulds and Alan McManus working on the TV side, it promises to be an entertaining and competitive event, leading directly into the UK Championship which starts a week on Tuesday.
The Players
As the name suggests, the idea is that the tournament sees event winners invited and that is the case for 14 of the 16 players. With Ding Junhui effectively qualifying for the event three times however, on account of his successes at the PTC Finals. Shanghai Masters and Indian Open tournaments, that also meant that there were an extra couple of places on offer through the ranking list.
With the crucial cut-offs coming after the Shanghai Masters and Indian Open tournaments, the places were won by Shaun Murphy and Mark Davis, as the highest ranked players on the list not already qualified, at those points.
While some have criticised this method, personally I think that it was the only fair way to allocate the remaining places, rather than for World Snooker to effectively 'make it up as they go along' and either hand out wildcards or give places to PTC event winners as some have suggested.
The Format
The tournament will span six days, the first four each seeing a 'group' played, although effectively this can also be described as a last 16 phase, as the matches will not be played with a round robin phase as such.
For example on Tuesday, Group 2 will see John Higgins take on Stephen Maguire and Mark Selby play Shaun Murphy in the afternoon at 1pm, before the winners play each other for a place in the semi-finals at 7pm.
This process is then repeated for the three remaining groups, before Saturday sees the semi-finals played, ahead of the final on Sunday.
Perhaps most refreshingly, the tournament sees a good mix of frame durations, with the group semi-finals (or last 16 matches), being played over the best of 7 frames, going up to best of 11's for the group finals and semi-finals, ahead of a two-session best of 19 frames final on Sunday.
The Groups
Group 1 (Friday November 22)
Ronnie O'Sullivan (1) v Mark Davis (16)
Ding Junhui (8) v Barry Hawkins (9)
Group 1 (although the final group to be played interestingly enough), sees top seed and reigning world champion Ronnie O'Sullivan joined by reigning six-red world champion Mark Davis, the in-form Ding Junhui and this year's Crucible runner-up Barry Hawkins.
A stellar line-up then and one that on current form, most would probably expect to see O'Sullivan and Ding come through their opening matches to meet in a mouth-watering last eight tie.
The On Q duo of Hawkins and Davis should not be written off however, particularly Hawkins, who of course defeated Ding earlier this year on his way to his maiden World Championship final.
Predictions: O'Sullivan def Davis, Ding def Hawkins, O'Sullivan def Ding
Group 2 (Tuesday November 19)
Mark Selby (2) v Shaun Murphy (15)
John Higgins (7) v Stephen Maguire (10)
The group which will open the tournament on Tuesday is another full of top quality players, although what strikes me is that none of the four involved have enjoyed a particularly strong start to the season as of yet.
This not only makes the group very hard to call, but also means that whoever can come through will take a welcome boost of confidence heading into the UK Championship the following week.
While both Mark Selby and Shaun Murphy are both world class players, I would strongly favour Selby to come through this week, on account of the form that I have seen of him during this weekend's European Tour event in Antwerp, while I also think that like Neil Robertson, he has a style of play which we have seen Murphy struggle to overcome in recent seasons.
For me the match between John Higgins and Stephen Maguire is as close to a coin toss as you can get, but I will side with Maguire on account of his recent runs to the last four in Germany and India.
Predictions: Selby def Murphy, Maguire def Higgins, Selby def Maguire
Group 3 (Wednesday November 20)
Judd Trump (3) v Marco Fu (14)
Ricky Walden (6) v Stuart Bingham (11)
A couple of weeks ago, Marco Fu might have been a strong favourite to come through this group on account of his excellent 2013 campaign, but a run to the final in Gloucester, as well as a 147 from Judd Trump in Antwerp, have reminded everybody of just how Judd Trump rose to the top of the world rankings a year ago.
Elsewhere in this section, Ricky Walden is a European Tour event winner this season, while Stuart Bingham has also won a lot of matches this season, without quite making it through to the latter stages of an event as of yet.
As with most of the matches in this tournament, I could see both going either way, but will back Marco Fu as the strongest of the four during the season so far, to move into the last four.
Predictions: Fu def Trump, Bingham def Walden, Fu def Bingham
Group 4 (Thursday November 21)
Neil Robertson (4) v Martin Gould (13)
Mark Allen (5) v Ali Carter (12)
The final group sees world number one Neil Robertson take on Martin Gould in a repeat of their epic last 16 match from the 2010 World Championship, while two-time European Tour winner this season Mark Allen will battle Ali Carter for a place in the group final.
On recent form, you would be hard pressed to bet against either Robertson or Allen, though over the best of seven frames, their opponents are more than capable of turning the tables.
Should Robertson and Allen meet however, it would be another 50-50 match, a repeat of their recent Gloucester contest, won by Allen on his way to the ET6 title last week.
Predictions: Robertson def Gould, Allen def Carter, Robertson def Allen.
Remaining Predictions
SF: Robertson def O'Sullivan, Selby def Fu
F: Robertson def Selby