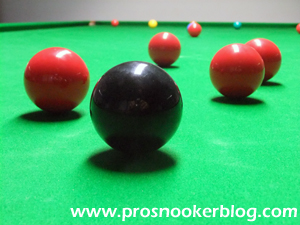 Alongside the World Championship qualifiers this week we have also seen the staging of the second EBSA play-offs, with 12 players fighting it out for three main tour cards from the start of next season.
After two tense days in Sheffield, those places will now go to Ian Glover, Zak Surety and Steven Hallworth, click below for more…
Click here to view all of the results from the EBSA play-offs
Click here to see how next season's tour is taking shape
The first man to earn a place on the main tour this morning with victory in the EBSA play-offs was former professional Ian Glover, who defeated Welshman Jamie Rhys Clarke 4-2 in Sheffield.
A regular in PIOS events and more recently the European Tour in recent years, Ian earned his place in the play-offs by winning the third 'amateur cup' event, as well as topping the EBSA order of merit with 290 points. Having seen off another Welshman in Gareth Allen yesterday, he today defeated the man who had finished second in the list, Clarke to secure a well-earned return to the professional circuit.
Soon to join him was Zak Surety, who defeated Michael Tomlinson yesterday, before seeing off former professional Michael Georgiou to earn his own place on the tour for next season.
The final man to come through was Steven Hallworth, who having beaten Martin Ball 4-1 yesterday, today edged out conqueror of Marco Fu back at the UK Championship, Mitchell Travis in a deciding frame.
All three players now earn a two-year tour card, starting from the 2014/15 season, following in the footsteps of Patrick Einsle, Stuart Carrington and Jak Jones, who came through the play-offs last season.
Though unconfirmed, the tour for next season is now taking shape, as explained within my previous article here.