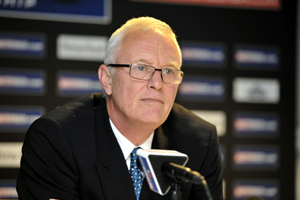 Following the relegation of Steve Davis from the tour following his 10-8 defeat to Craig Steadman at the World Championship qualifiers last week, there have been suggestions from both fans and players alike, for the six-time world champion to be handed a wildcard for next season.
Tonight however, Barry Hearn has on Radio 5 Live confirmed for the first time that he serious consideration is indeed being given to such a wildcard being handed out.
Click below for more…
Shortly before midnight this morning I received a tweet telling me that Barry Hearn was about to go on air on Radio 5 Live to discuss the possibility of Steve Davis being given a wildcard. I actually thought that this was a joke at first, before switching over and indeed finding that Hearn was set to talk about this issue.
During the conversation Hearn spoke of the decision being a 'very difficult call' and 'not wanting to set a precedent' but at the same time admitted that sometimes there are 'exceptional circumstances' which come into play.
Hearn added that it was something that he was going to have to think about very carefully over the coming days and said that 'sometimes you owe people things in life…nobody can say that Davis, Hendry and White have not been exceptional assets for snooker.'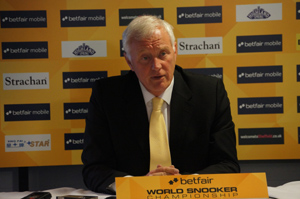 So given that it now seems that this is a real possibility, would it be the right thing for snooker for Davis to be given a wildcard?
In favour of such a decision is of course the fact that Steve is without question one of the greatest players that the sport has ever and indeed will ever see. During his 36-year professional career to date, he has won both trophies and the hearts of snooker fans everywhere.
Clearly he would be sorely missed on the main tour and having already lost Stephen Hendry a couple of years ago, the sport will have lost two of its all-time greats in as many years.
It is also fair to say that with there currently looking like being around 132 players on the main tour next season, a similar amount to this term, would it do any harm to hand Davis an extra place to make it 133? Staring on zero, he would be facing a tall order to reclaim amongst the top 64 and in theory there is no reason that Steve's inclusion would necessarily have to be at the expense of anybody else.
That being the case, why would anyone not want to see Davis given a wildcard?
Perhaps one reason is of course that it was Steve's decision to miss the UK Championship, as well as two European Tour events to participate in ITV's I'm a Celebrity Get Me Out Of Here! during this season.
When he decided to enter the Jungle, Steve was fully aware of the potential consequences and ironically it was Hearn who told the Express at the time that 'the days of giving him a wild-card, those days are gone.'
Giving Steve a wildcard too would for me undermine a lot of what Hearn has said and done since he returned to snooker back in 2010. Indeed at the Crucible back in 2012 I quoted Hearn here at PSB as telling the press, albeit in the context of a move towards flat draws:
"Most of you know my ideology of where I think this game should go and this is something that me and my colleagues have a passion about –  the idea that snooker is an out and out meritocracy, built around ability and opportunity. It's not built around over-protection of top players. It is built around the principle that players should be treated as justly and fairly as possible and that ability should be the only criteria for success."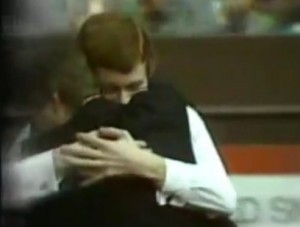 As Hearn now says, it is not an easy decision and perhaps is a situation where an exception could be justified, given everything that Steve has given to snooker during his long career.
Certainly, all of the players that I have seen asked about it have been in support of Davis being given a tour card, although it would be interesting to see what other players who have narrowly missed out would have to say.
On a personal level I would love to see Steve back on tour next season, clearly he has long since accepted that his days as a tournament winner are behind him, but on his day he remains a real handful for the other players on tour and even in defeat to Steadman last week, showed his trademark fight and tactical nous towards the end as he looked like he might turn the match around.
That said, for a variety of reasons I would prefer to see Steve come through Q School potentially, or perhaps re-qualify via the European Tour Order of Merit, rather than being bailed out by a wildcard.
Not only would it be another notable achievement to add to his list of many during his career, but it would avoid the opening of a whole can of worms, that giving him a wildcard would clearly do.
Time will tell…