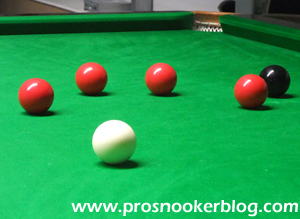 As the World Championship now approaches its climax, a quick word to confirm another tour place for next season, as Australia's Steve Mifsud has accepted a two-year nomination onto the professional circuit, as confirmed at the ABSC website.
Having earned the nomination following his victory at the 2014 Oceania Championship, the 41-year-old has now opted to take up the chance to join compatriots Neil Robertson and Vinnie Calabrese on tour for the 2014/15 and 2015/16 seasons.
Steve has been on the main tour twice before, first back in 2002/3, following his victory at the 2002 IBSF World Championship, as well as later for the 2007/8 season, when he was able to win just one match against Liang Wenbo at the 2008 China Open qualifiers.
Click here to see how the field for next season's tour is coming together…