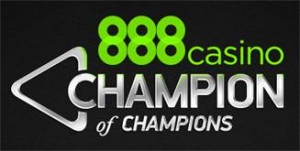 While Stephen Maguire today became a world champion with victory at the Sangsom Six Red World Championship, one further bonus from winning the event is that he became the eleventh player to secure his place in the 2014 edition of the invitational Champion of Champions tournament, set to be staged in Coventry this November.
Click below for an updated look at who will be playing in this season's event…
As I explained back in April, this season there will be a new qualifying criteria in place for the Champion of Champions event and it is interesting to see how the list is now shaping up, particularly in view of various calendar changes since the criteria was initially published.
You can view the new criteria here, as well as my updated look at the position below:
The 16 players to make up the field for the 2014 Champion of Champions will be the first 16 different winners from the list of events below. The list is in order of precedence. After the first 15 events have concluded, the remaining spots will be filled in the order listed below, until the point that 16 different players have qualified and accepted their invitation.
1. 2013 Champion of Champions – Ronnie O'Sullivan (1)
2. 2013 UK Championship (Dec) – Neil Robertson (2)
3. 2014 Masters (Jan) – Ronnie O'Sullivan
4. 2014 German Masters (Feb) – Ding Junhui (3)
5. 2014 Welsh Open (Mar) – Ronnie O'Sullivan
6. 2014 Championship League Snooker (Mar) – Judd Trump (4)
7. 2014 World Open (Mar) – Shaun Murphy (5)
8. 2014 PTC Grand Final (Mar) – Barry Hawkins (6)
9. 2014 China Open (Apr) – Ding Junhui
10. 2014 World Championship (May) – Mark Selby (7)
11. 2014 Wuxi Classic (June) – Neil Robertson
12. 2014 Australian Open (July) – Judd Trump
13. 2014 Shanghai Masters (Sept) – TBC
14. 2014 Indian Open (Oct) – TBC
15. 2014 International Open (Oct) – TBC
16. EPTC 8 (Feb) – Shaun Murphy
17. EPTC 1 (Aug) – Mark Selby
18. EPTC 2 (Aug) – Mark Allen (8)
19. EPTC 3 (Aug) TBC
20. Asian Tour 4 (Mar) – Stuart Bingham (9)
21. Asian Tour 1 (Jun) – Ding Junhui
22. Asian Tour 2 (Aug) TBC
22. Asian Tour 3 (Oct) TBC
23. Six Reds World Championship (Sept) – Stephen Maguire (10)
24. The Shoot Out (Jan) – Dominic Dale (11)
25. The World Seniors Championship (Oct) TBC 

As you can see above, with five qualifying events still to be played prior to the start of the event on 3rd November 2014, the first 11 names on the list are effectively guaranteed a place at the tournament. This is because with only five qualifying events remaining, even if there are five 'new' winners of these events (which in itself is difficult to envisage), Dominic Dale in this case would effectively become the 16th and last eligible player.
Clearly, there is going to have to be a decision taken as to just how any remaining places will be filled, should any of the above players win another qualifying event between now and the start of November.
Could this involve looking further back and inviting the winners of older tournaments? Or should they revert to the ranking list and top entries up that way? Of course the latter method drew criticism from some last season, but I was perhaps in the minority who saw the approach as a relatively common sense approach in the circumstances.
What would your top up method be?