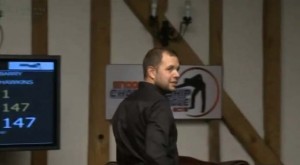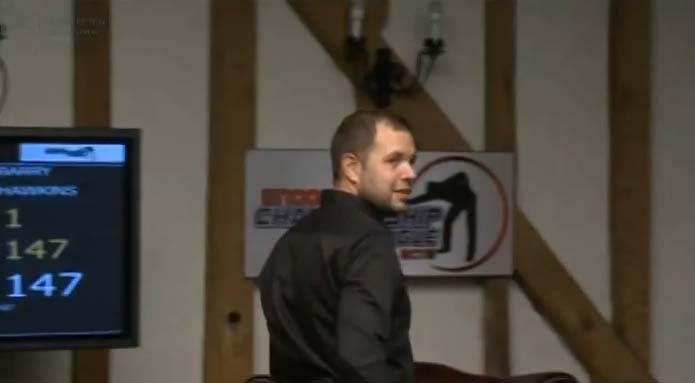 Congratulations to Barry Hawkins, who today made the second maximum break of his professional career at the Championship League at Crondon Park.
Coming in the second frame of his match against Stephen Maguire, the break was particularly notable for the fluke that started it, as well as his lucky escape coming down from brown to blue as the break reached its climax.
The second maximum ever recorded at Crondon Park, following Shaun Murphy's effort a year ago, the break is the 111th in professional competition, but unfortunately for Hawkins earns him no more than the regular £100 frame prize.
The break was officiated by Stockport's Rob Spencer, the first 147 that he has presided over.
You can watch the break here, or click here to view my updated 147s page.