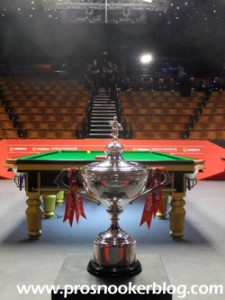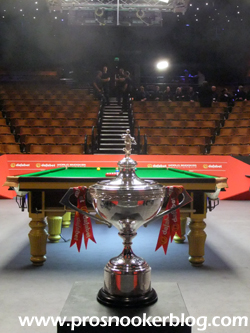 Big news this morning as it is being reported by ITV News that a new contract has been finalised between World Snooker and the Sheffield City Council for the World Championship to remain at the Crucible for the next three seasons.
With the previous set to expire after this year's tournament in May, it is good to see that a new agreement has been reached well in advance of the event and will now take the Crucible into its 40th year as the venue for snooker's World Championship.
The length of the deal does not come as a surprise, as it brings the contract with the venue in line with that of the broadcaster, which is also due to expire in 2017.
Julie Dore, leader of the Sheffield City Council is quoted as saying:
"For those two weeks it puts the city right in the spotlight not just nationally but internationally. This deal shows that Sheffield has real ambition. We are determined to use this partnership with World Snooker to grow their audiences and open up new global business opportunities for the city."
While World Snooker chairman Barry Hearn has added:
"Sheffield and the Crucible are such an integral part of the history of the World Championship. Many thousands of people make snooker's greatest pilgrimage each year to witness the intense and magical ambience that the Crucible generates."
As one of those people who has made that pilgrimage for each of the last ten years, I am pleased to see that a new deal has been struck and hope that the event continues to receive the support that it requires in order to remain at what is the best place to watch snooker anywhere, in the longer term.