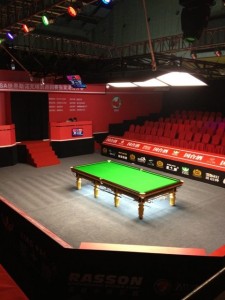 Three days down, two to go at the third and final Asian Tour event of the 2014/15 and it is crunch time in respect of the race for all important places on the Asian Order of Merit, with both Players Championship Grand Finals and main tour places on offer for those in action this week.
Click below for a look at how results so far this week have affected the standings, with the tournament now down to the last 32 stage…
Click here to view the results and draw
Click here to view the latest provisional Asian Order of Merit
Click here to view my tournament preview at WPBSA.com
As explained within my recent blog at WPBSA.com, although the Asian Tour 3 event in itself might be seen as a relatively minor event on the 2014/15 snooker calendar, for some of the players in action it could prove to be very significant, with both Grand Finals spots and two-year tour cards up for grabs.
Race For Grand Finals Spots
As was the case last season, the top eight players on the Asian Order of Merit after this event will qualify for the lucrative Players Championship Grand Finals in March, joining the top 24 from the European Order of Merit.
We knew prior to the start of the event that the top four of Ding Junhui, Stuart Bingham, Oliver Lines and Michael Holt were certain of their places, while Ryan Day's prospects of remaining inside the top eight have been boosted by early exits for some of the players amongst the chasing pack heading into the event.
The Welshman is not yet certain of remaining inside the top eight, but it would require results such Jimmy Robertson to win two more matches, with three from the likes of Joe Perry, Xiao Guodong, Tian Pengfei, Ben Woollaston, Graeme Dott and Ross Muir reaching the semi-finals or better to displace him.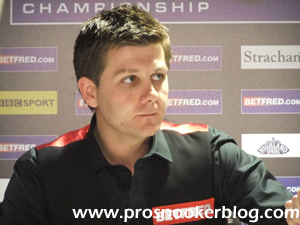 Up to sixth place is Jimmy Robertson, who faces a tough match with Mark King tomorrow as he looks to consolidate his position, with a further win needed after that if he is to move level with Day in the Order of Merit.
Down to seventh place is Matt Selt, who lost out 4-1 to Chinese amateur Niu Zhuang earlier today. For Matt of course, he is safe in the knowledge that should he slip out of the top eight over the next couple of days, he will qualify for the Grand Finals courtesy of his results in the European Tour events, in particular following his run to the final in Lisbon before Christmas.
If Matt does remain inside the top eight however, then there is the question as to whether he will qualify from either the European, or the Asian Order of Merit. This is significant because his dual qualification will open up an extra spot to one of the lists, depending upon where he eventually finishes.
In the first instance, the position is that Matt will qualify from the list in which he finishes highest, which at the time of writing would be the European Order of Merit where he stands sixth, one place higher than he does in the Asian list. This would mean that the ninth placed finisher on the Asian Order of Merit would qualify for the Grand Finals. We will not know exactly how this pans out until after next month's Gdynia Open, but it is something to keep an eye on.
Currently jointly occupying the eight and final qualifying spot (subject to an extra spot made available as explained above), are Joe Perry and Xiao Guodong, who currently share identical Asian Tour records this season. In the event of a tie, the rules state that:
"If players are on equal points on either Order of Merit, they will be ranked according to their best performance in the season on the respective Order of Merit. Should this not determine positions, then the 2nd, then 3rd, then 4th best performance will be considered until all possible performances have been considered. Finally, if still equal, best performance in the most recent event will be considered working backwards from the last event on the respective Order of Merit until the position is determined. If this does not determine the positions, then the seeding of those players will be determined at random."
As it stands, both players have identical records, having each reached the last 16 at AT1 and AT2, which both are currently at the last 32 stage of this event, so it could cause something of a headache if they remain in their current positions after the event, although each would still qualify if Selt can remain 7th or above on the European Order of Merit after Gdynia.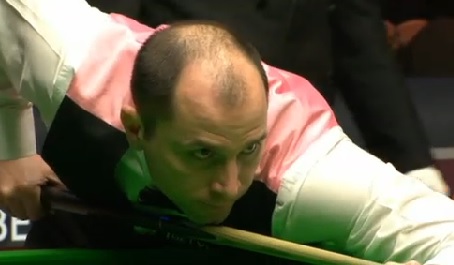 Turning to the chasers, the absence of Robert Milkins, together with defeats for Li Hang and Scott Donaldson would appear to have put them out of the running, meaning that Tian Pengfei, Ben Woollaston, Graeme Dott and Ross Muir are the closest challengers to Perry and Xiao, being within a win of overtaking them on the Order of Merit tomorrow.
Needing a couple of wins at least are Yu Delu and Thepchaiya Un-Nooh, while the other players remaining need at least a semi-final run to bring themselves into contention.
Race For Tour Spots
Another battle to keep a careful eye on is that for main tour places, with the top four players not already qualified for next season's tour, in the running to earn a fresh two-year card from the Asian Order of Merit.
At the time of writing, two further wins for Scotland's Ross Muir this week appear to have made his place all but certain, his total now up to £2,200, while China's Cao Xinlong currently sits second of those players not already qualified.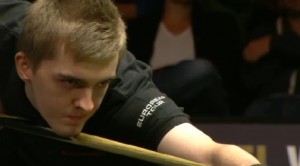 In third place is Sean O'Sullivan, a player who also looks to have a good chance to earning a tour card from the European Order of Merit , while Lin Shuai currently occupies the fourth spot, tied with Yan Bingtao, who already has his tour card courtesy of his victory at the IBSF World Championship late last year.
In terms of the nearest chasers, there is a string of Chinese amateurs tied on £1,000, while it is a shame that Jimmy White was not able to participate in this event, as he could have made sure of a tour place for next season with a couple of wins this week.
With three rounds set to be played tomorrow evening, check back for a further look at how the results have further affected the latest standings…