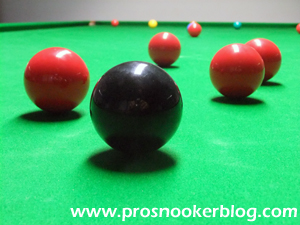 It was today announced that snooker has been unsuccessful with its bid to make the final short-list of potential sports to be included at the 2020 Olympic Games, with only eight of the previously listed 26 candidates now progressing to the next stage of the selection process.
It was perhaps always a long shot to expect the application to be successful as soon as the 2020 Games and in an interesting article at the BBC website today, WPBSA Chairman Jason Ferguson has highlighted female participation as one of the areas that the sport 'needs to work on.'
The WCBS (World Confederation of Billiards Sports), will now target the 2024 Games as the earliest opportunity for consideration and there is reason to believe that snooker's case will be all the stronger in subsequent years, if initiatives such as the WPBSA's Cue Zones Into Schools, as well as hopes of boosting the ladies games are to prove successful.
As ever, time will tell and as was evident at the World Championship, when World Snooker Chairman Barry Hearn was not the most enthusiastic about the prospect of snooker's potential involvement in the Olympics, there is some debate as to whether the sport should have a place in the Games.
Regardless of your views on that however, if the results of the push for inclusion are benefits such as an improved ladies game and better grassroots initiatives, then the efforts of Jason and the others involved in the process can only be positive for the sport as a whole in the coming years.