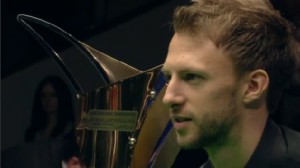 Following last week's World Cup, professional snooker now moves on to Bendigo for the venue stages of the first ranking event of the season, the Australian Goldfields Open.
While there are a few names missing from the draw, there remains a strong field with Judd Trump looking to defend the title that he won 12 months ago…
Click here to view the draw for the venue stages of the Australian Goldfields Open
Click here to view the latest projected seedings
In many ways the Australian Goldfields Open still feels like a recent addition to the snooker calendar but as we approach the fifth staging of the event first won by world champion Stuart Bingham back in 2011, the tournament is now well established on the professional calendar.
While the financial aspect of the tournament remains a problem for many of the players involved, prize money down for a second consecutive year due to the exchange rate, the event itself is usually an enjoyable one to watch, with the table conditions in particular drawing praise from the field.
As with the qualifiers for the event, for me this is perhaps the most difficult tournament of the season in terms of picking a winner as for a number of players it will mark their first competitive action since the World Championship back in April. We have of course seen some of them involved at the World Cup and in qualifying, but perhaps the competitive order will become clearer after a couple of rounds when we can really see who has been putting in the hours on the practice table, rather than the golf course in recent weeks.
Here in the UK, the event will be televised on British Eurosport and you can view the broadcast schedule here at World Snooker.
The Top Quarter
Heading up the draw is top seed Judd Trump, who begins the defence of his title with a match against friend and former flatmate Jack Lisowski. On paper, Trump will of course enter the match as favourite and will be looking to build upon arguably his best professional season to date by making a strong start to 2015/16 in Bendigo.
There are however reasons to feel that Jack might cause an upset, not least their head to head record which currently stands at 3-1 in Lisowski's favour, his most recent win coming at the last 32 stage of the 2013 China Open.
Interesting too is the fact that Jack has recently started to work with renowned coach and former world champion Terry Griffiths, a move that would appear to make a lot of sense for a talented young player who hasn't quite kicked on up the ranking list as might have been expected a couple of seasons ago. No doubt it will take some time for their work to bear fruit, but we shall see whether there is any evidence of any more immediate changes as far as Jack's game is concerned.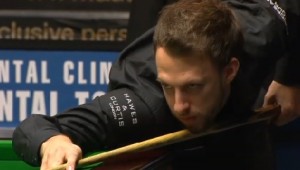 Awaiting the winner will be either Xiao Guodong or Ian Burns, with Xiao looking for a repeat of his strong run in Bendigo a year ago when he made it to the semi-finals before losing out to Trump.
With the points from his breakthrough run to the 2013 Shanghai Masters final due to drop from his ranking in the near future, Xiao will be targeting a strong run in Australia to consolidate his position in the rankings and will fancy his chances against one of four qualifiers ranked outside of the top 64.
Ian does though have a win to his name against Xiao from back in 2012 and enjoyed impressive wins against Rod Lawler and Michael Wasley to qualify for the event.
In the other half of this section, Stephen Maguire takes on Joel Walker in what looks to be a fascinating opening round match, their only previous meeting having come back at the Welsh Open in 2014, when Walker edged out the higher ranked Maguire on his way to a career-best quarter-final.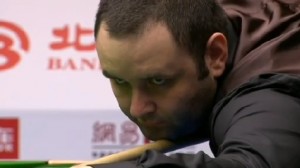 Maguire will though be hoping for revenge this time around and fresh from his run to the World Cup final with John Higgins, should at least be relatively match sharp in comparison to some of the players involved this week.
Whoever does come through that one will face either Ricky Walden or Andrew Higginson, the former no doubt hoping for yet another overseas ranking event victory and to bounce back from his early exit at the World Championship to Graeme Dott, a disappointing end to what had been a terrific season overall.
Looking at their head to head, it is Walden who has the edge at 2-1, but not having met since 2009 it is perhaps difficult to read too much into that statistic.
Second Quarter
Moving down the draw we begin with 2013 Australia winner Marco Fu and Martin Gould, the pair who have of course met three times at the Crucible since 2010 and have played out a number of close matches down the years. Interestingly though, while Gould has had the better of their World Championship matches, winning two of the three, he has otherwise not been able to defeat Marco in a ranking event.
He did though start last season strongly with a semi-final run at the Wuxi Classic and so will be hoping to make a similarly strong start this time around.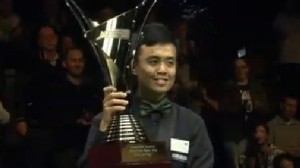 The winner will face either Michael Holt or Gerard Greene, the former another player to have started working with Terry Griffiths this season as he looks to bounce back from a difficult 2014/15 campaign and to fulfil his potential in the game.
Opponent Greene similarly struggled to make an impact last season, but recorded a strong 5-0 victory against Ireland's David Morris to qualify.
Further down the section we have a battle of the Marks as Allen takes on Joyce, the latter having qualified with wins against Luca Brecel and Robbie Williams. In terms of head to head, the pair have met in three best of seven European Tour events, Joyce having won two in deciders, but Allen having won their most recent match last season in Mulheim.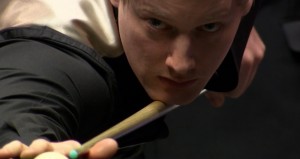 A player who tends to prefer the green of the golf course rather than the green baize at this time of the year, Allen will be looking to win his first match in Bendigo since 2011 – though he didn't participate in either 2012 or 2013.
If he can come through, he could play two-time finalist and home favourite Neil Robertson, or Matt Selt, who first faces a wildcard match against former professional Ben Judge. No doubt that Neil will be desperate to go one step further in 2015 and claim victory at his home event and he does have the advantage this year of not having come straight from winning the Wuxi Classic immediately beforehand so should be relatively fresh.
He could though have been handed an easier draw than Selt, who on his previous two outings in Australia was able to reach the quarter-finals, before failing to qualify for the past two years.
Third Quarter
Turning to the bottom half of the draw and we begin with another 'all-Mark' tie as Selby takes on King in the third quarter. A semi-finalist two years ago, Selby will be hoping to make it six wins in a row (22 frames to four) against King in all competitions, but will be wary having lost matches to the 'K-dog' at both the World Championship and the Masters in the past.
Next up could be yet another Mark in the form of 2014 Bendigo semi-finalist Mark Davis, who first has a tricky opener against Welshman Jamie Jones to navigate. Approaching his 43rd birthday, Mark continues to play some of the best snooker of his career and continuing his relationship with Terry Griffiths into the new season, will be hoping to potentially claim a top 16 place ahead of the Shanghai Masters, as well as reach that elusive first ranking event final.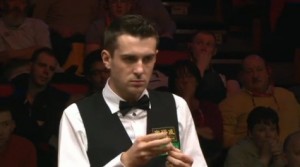 Could it come in Australia? His opening round opponent Jones will be making his second appearance in Australia, having last season defeated Stephen Maguire 5-0, before losing by the same scoreline to Neil Robertson.
Elsewhere in the section we find another Welshman in Michael White, who must win at least one match if he is to move above Graeme Dott and into the top 16 ahead of the upcoming seedings revision prior to the Shanghai Masters.
He begins his Bendigo campaign against Iran's Hossein Vafaei Ayouri, who impressed onlookers to qualify for the venue stages of a ranking event for the first time in his career in qualifying.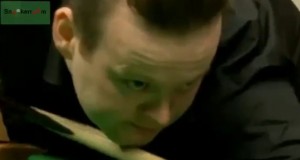 Completing the section are Shaun Murphy and Ali Carter, the English duo remarkably meeting at the last 32 stage in what stands out as the tie of the round. Neither having played since the Crucible (aside from Carter's qualifying win against Kyren Wilson), it is difficult to read too much into form, while they have not met at a ranking event since the 2012 UK Championship, when Murphy memorably came back to win a close semi-final 9-8.
Bottom Quarter
Down to the bottom section of the draw and we find Players Championship winner Joe Perry, who takes on Scotland's Jamie Burnett in a repeat of their World Championship clash from 2014, won by Perry.
Up to a career-high ranking after his best two years as a professional so far, Perry will be targeting another strong campaign in 2015/16 and to improve upon his previous best showing of a quarter-final in Bendigo.
If he can edge out Burnett, he will next meet either Robert Milkins or Ben Woollaston, if the latter can come through a wildcard match against Adrian Ridley.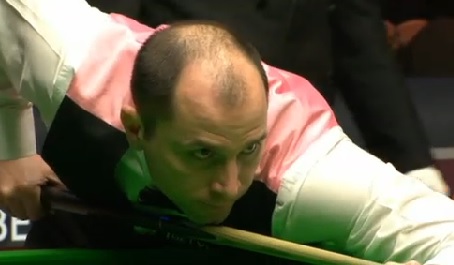 Assuming that Ben is able to come through that one unscathed, he will be hoping to turn the tables against Milkins, who defeated him 5-3 at the same stage of the Australian Goldfields Open back in 2013. In fact the head to head records do not make good reading for Woollaston, who has only won one of their six meetings to date.
As for the other half of the section, Scotland's John Higgins begins with a match against Michael Georgiou, an opponent who he defeated most recently on his way to victory at the Welsh Open back in February.
The winner will then meet either Fergal O'Brien, or reigning world champion and 2011 Bendigo winner Stuart Bingham, who plays his first ranking event match as world champion.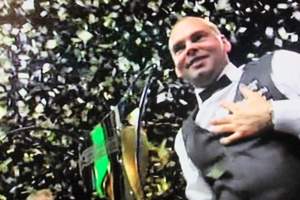 It is often said how difficult it is for new world champions to live up to their new status during subsequent months, the general view last season having been that Mark Selby struggled with the pressure of being defending world champion. That said, Selby nevertheless won two full-ranking events, as well as the Riga Open and in Stuart's case I would still fancy him to perform strongly, as he has for a number of years now.
He and Fergal have not played in a match longer than the best of seven frames since 2007, when Stuart emerged victorious at the UK Championship in Telford.
Predictions
Semi-finals: Robertson def Trump, Selby def Perry
Final: Robertson def Selby