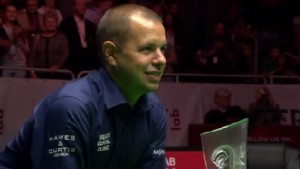 Barry Hawkins is the 2015 Riga Open champion after the world number eight defeated Leicester's Tom Ford 4-1 this evening.
Having dropped the opening frame, he made short work of the next four to make the perfect start to the new season, after he elected not to enter last month's Australian Goldfields Open.
He earns £18,750, which will make certain of his place at this season's Players Championship event, while his victory will also see him back at the Champion of Champions event this November…
Click here to view all of the results so far from ET1
Click here to view the latest projected seedings
Having struggled for form and by his own admission, motivation at times during last season, Barry Hawkins was back on song in Riga as he defeated the likes of Alan McManus, Graeme Dott and finally Tom Ford today to claim his first title since the 2014 Players Championship Grand Finals event.
It was Ford who actually made the stronger start, a break of 67 enough to secure him the opening frame, before Hawkins drew level with a break of 65.
A missed black would prove costly for Tom in the next as Hawkins stepped in to clear to the pink for a 2-1 lead, before another missed black, this time as a free ball in the next frame ultimately cost him another frame.
Barry completed victory in the next frame with a break of 62 and after a longer wait than he would have liked as the MC's microphone failed, eventually picked up the trophy from WPBSA Chairman Jason Ferguson.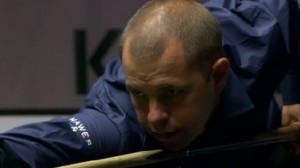 Again, it marks an impressive turnaround for Hawkins, building on his strong finish to last season and his victory is a particularly useful one, as it not only moves him up to top spot on the early European Order of Merit, but effectively secures him a place at the Players Championship event already.
Victory also ensures that he will be at the Champion of Champions event in Coventry later in 2015, while it also gives him a good chance of making it to the World Grand Prix next March, with the top 32 from a one-season list due to qualify.
For Tom meanwhile, he will understandably be disappointed not to have claimed a third European Tour/PTC title, but his run to the final could prove equally as valuable to him.
Heading into the tournament, he actually found himself outside of the provisional top 64 at the end of the season after a tough run last season, but now not only climbs up that list and  in any event would now be safe via the European Order of Merit, even if he were to drop out of the top 64. While it is still obviously very early in the season, it will do him no harm whatsoever not to have that added pressure hanging over him this season.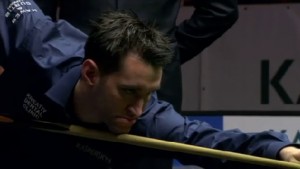 Following the first two days play, the likes of Mark Allen, Shaun Murphy and Judd Trump will have fancied their chances of a good run today, but all were to fall at the first hurdle today, losing at the last 16 stage.
Matt Selt was another who was looking good, but he was to lose out to Ford, citing a kick on the black in the decider that went un-seen by the TV cameras.
Next up for the tour will be a trip to Barnsley next week, as the Shanghai Masters qualifiers get underway on Wednesday.