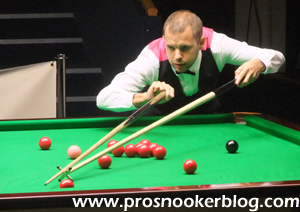 Following my previous look at the rankings ahead of the upcoming second cut-off point, World Snooker have now issued a revised schedule of when points from the 2010/11 season will be deducted.
In particular, it has now been stated that points from the 2010 EPTC3 and EPTC4 events will now not be deducted before the cut-off, which has resulted in some important changes to how the projected seedings are shaping up.
Click below for how the situation now looks, with a further update to come after Antwerp…
On 5th November 2012 following the inaugural International Championship, the seedings list will be revised for the second time this season and will be used to determine the seedings for the upcoming UK Championship and German Masters ranking tournaments. In addition, the top 16 at the time of the cut-off will qualify for next year's invitational Masters event, while the top 64 will be eligible to compete in the 2013 Shoot Out.
As now confirmed by World Snooker, by 5th November 2012, points from the 2010 PTC1, PTC2, PTC3, PTC4, EPTC1, Shanghai Masters, World Open, EPTC2, PTC5 and PTC6 events will have been deducted and replaced by those from the start of this season up until that date.
As always, I have already removed those points from the appropriate column on my latest projected seedings list, to show the situation as up to date as possible…
Battle for Number 1
Following successive first-round defeats for Mark Selby at the last two full ranking events, the gap at the top of the rankings has closed significantly, with both Judd Trump and John Higgins now within touching distance.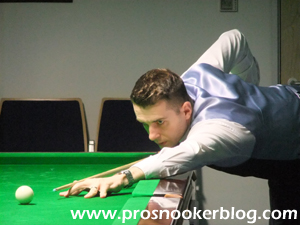 With the points from EPTC3 and EPTC4 in 2010 now poised to come off at the season's third cut-off however, Mark does have a slightly larger cushion than would otherwise been the case, a lead of 1,185 over Trump and a 1,820 gap to John Higgins.
With 8,800 points on offer over the next two events, all is still very much to play for, particularly with all three players drawn in the same half at the International Championship, Higgins and Trump in the same quarter.
It may well be that the winner of that tie could then face a decisive match with Selby in the semi-finals, though with a difficult last 32 tie against Ali Carter awaiting the Leicester man, he will have to be sharp from the first ball if he is to make it that far…
Battle for the Top 8
The battle for top eight places remains largely as previously explained, Mark Allen requiring at least a semi-final run at the International Championship if he is to stand any chance of breaking into that group at the expense of Neil Robertson, assuming that he does not make any gains at ET3 in Antwerp.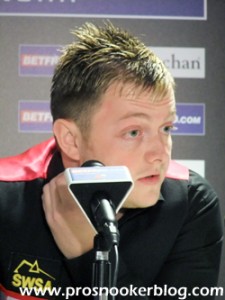 There are of course two qualifications to be made, the first being that Ronnie O'Sullivan as reigning world champion, will be automatically seeded second for all ranking events this season (except those that he is defending), meaning that at first glance, Robertson will not be seeded among the top eight unless he can move up to seventh or better.
Again changing this however would appear to be the suspension of Stephen Lee, currently lying in seventh place on the projected seedings list. Assuming that any substantive decision will not be taken in the immediate future, then as it stands, O'Sullivan would effectively take Lee's top eight seeding at any tournaments that Lee were to miss, leaving the primary battle between Allen and Robertson.
As well as Allen, just 905 points behind the man from Northern Ireland, Stuart Bingham still has the opportunity to earn a top eight seeding with a deep run in Chengdu. Also in contention are Ding Junhui, Graeme Dott and Ricky Walden, though they would all need strong performances at the next two events if they are to stand any chance.
Battle for the Top 16
While those battles already mentioned are worth keeping an eye on, with Masters places up for grabs, the most significant bracket at this cut-off is the top 16.
Those still in realistic contention are as follows:
14th – Matthew Stevens – 48220
15th – Barry Hawkins – 46355*
16th – Ronnie O'Sullivan – 45980
——————————————————-
17th – Ali Carter – 45720
——————————————————-
18th – Joe Perry – 45640*
19th – Mark Davis – 45510
20th – Martin Gould – 45030
21st – Ryan Day – 43110
*not qualified for the International Championship
The first point to note is that as reigning world champion, Ronnie O'Sullivan is assured of a place at the Masters and other ranking event tournaments, regardless of whether he finishes inside the top 16 at the November seedings revision.
Secondly, Stephen Lee's suspension again means that effectively this looks to have become a battle for the top 17, assuming that it will take some time for World Snooker to resolve his matter either way.
Most in danger at present then is perhaps Australian Goldfields Open champion Barry Hawkins, currently lying in 15th place provisionally, but already out of the International Championship following his qualifying defeat to Michael White. With 16th placed O'Sullivan already assured of a seeding at the upcoming tournaments and the majority of those players behind him through to Chengdu, he could do with a deep run in Antwerp in order to give himself as much of a cushion as possible.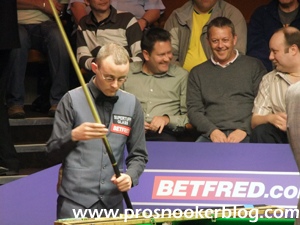 Of those chasers, Ali Carter is currently the man in possession of what could be a crucial 17th place, though with a difficult opening round clash against Mark Selby to come at the International Championship, will also be hoping to get some points on the board in Antwerp. Within a single ET3 match win of overtaking the Captain is Joe Perry, as is Mark Davis, who has a last 32 match against Mark Williams to come in Chengdu.
Perhaps the man with the best chance of moving up from his current position is Martin Gould, who despite currently lying down in 20th on the latest projected seedings list, is a top 16 seed for the International Championship. With extra points on offer under the current ranking system for players winning their opening match, the additional 1,920 points that a win against Marco Fu would earn him would be enough to move him up five places above Barry Hawkins, leaving Martin well-placed to earn a place at the Masters.
The Top 32
With Stephen Hendry retired and Stephen Lee suspended, this effectively becomes the battle for the top 34 and those immediately in contention are as follows:
31st – Jamie Cope – 35920*
32nd – Stephen Hendry – 35475
—————————————————
33rd – Mark King – 35325*
34th – Fergal O'Brien – 34780
—————————————————
35th – Jamie Burnett – 34410
36th – Jamie Jones – 33625
40th – Michael White – 30680
*not qualified for the International Championship
Not withstanding his defeat to Aditya Mehta at the qualifiers for the upcoming International Championship, Jamie Cope looks well placed to retain a top 32 seeding at the upcoming revision, only an early exit in Antwerp combined with runs in either Antwerp or Chengdu from those behind, would leave him in trouble.
Having dropped out of the top 32 at the previous cut-off, Mark King too looks to be in with a strong chance of regaining that status at the first attempt, despite not having qualified for the final stages of the International Championship.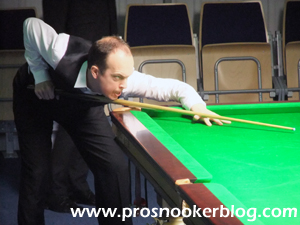 Indeed if Fergal O'Brien were to lose to Judd Trump over in Chengdu, he would need to win two matches in Antwerp to overtake King, while Jamie Burnett would require a quarter-final run, assuming that he does not progress any further in China either. Importantly however, Burnett is within just two PTC wins of O'Brien leading into Antwerp, leaving all very much to play for in the battle for that last top 32 seeding.
Tidying up the outsiders, Jamie Jones were he to reach the semi-finals or better in Antwerp would have an outside chance of usurping Fergal O'Brien, while Michael White will probably require a run to the final of the International Championship if he is to make any impact on this battle.
The Top 48
As often seems to be the case, the battle for the top 48 (or 50 if we discount Hendry and Lee), is arguably the most hotly contested:
49th – David Gilbert – 26330
50th – Steve Davis – 26140
—————————————————
51st – Mark Joyce – 25640
52nd – Jimmy White – 25440
53rd – Jimmy Robertson – 24970
54th – Alan McManus – 24610
56th – Anthony McGill – 24290
Breaking this situation down, whilst Gerard Greene mathematically is not yet assured of remaining inside the top 50, the scenario that it would take for him to lose his place appears so remote that I expect him to be safe moving on from Antwerp.
Moving on then to David Gilbert, his place is very much in his own hands, with an opening match win against Sean O'Sullivan enough to leave 51st placed Mark Joyce requiring a semi-final run if he were to threaten Gilbert.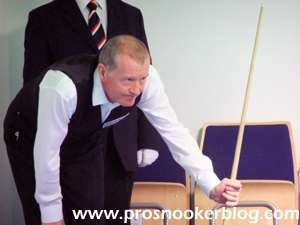 The man currently in 50th place is Steve Davis, though with a difficult last 128 match against Michael Holt to come in Antwerp, he could find himself vulnerable to the chasing pack. Of them, Mark Joyce would need to win two matches, Jimmy White three, Jimmy Robertson would need to reach the quarter-finals and Alan McManus the final.
The Top 64
With Stephen Hendry, Stephen Lee and Joe Jogia unlikely to participate on the main tour in the near future, there appear to be three places on offer inside the top 64 seeds and notably at the Shoot Out tournament in January.
Two of them look to be clear-cut, Rod Lawler and Cao Yupeng the two outstanding performers so far this season of those currently outside of the top 64.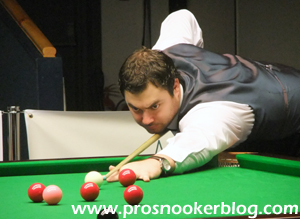 The last place however is very much up for grabs, with as many as ten players mathematically in contention. In pole position currently is Kurt Maflin, with India's Aditya Mehta within just one win of overtaking the Norwegian if he can outperform him in Antwerp.
With Pankaj Advani out of both the ET3 and International Championship now, the next challenger is Tian Pengfei, who will need at least three victories if he is to threaten Maflin.