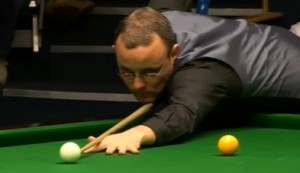 Following this weekend's ET3 event, the situation as far as the latest projected seedings and in particular the race for Masters places, is now much clearer. Click below for the final update ahead of the International Championship…
Click here to view the drawsheet for the International Championship
Click here to view the latest projected seedings
Click here to view the points tariffs for events this season
Click here to view when points will be deducted this season
On 5th November 2012 following the inaugural International Championship, the seedings list will be revised for the second time this season and will be used to determine the seedings for the upcoming UK Championship and German Masters ranking tournaments. In addition, the top 16 at the time of the cut-off will qualify for next year's invitational Masters event, while the top 64 will be eligible to compete in the 2013 Shoot Out.
As now confirmed by World Snooker, by 5th November 2012, points from the 2010 PTC1, PTC2, PTC3, PTC4, EPTC1, Shanghai Masters, World Open, EPTC2, PTC5 and PTC6 events will have been deducted and replaced by those from the start of this season up until that date.
As always, I have already removed those points from the appropriate column on my latest projected seedings list, to show the situation as up to date as possible…
Battle for Number 1
With his run to the final of the Antwerp Open, Mark Selby has extended his lead over Judd Trump at the top of the projected seedings to 2.425 points, while John Higgins sits just a further 235 points back.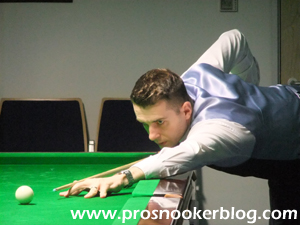 With all three players in the same half of the draw at the International Championship, it is quite feasible that at least two of the three will meet each other in Chengdu, so it is likely that whoever progresses the furthest in the event will be number one at the season's second cut-off.
That said, it should be noted that if Mark is able to defeat Ali Carter in the last 32 at the tournament, either Judd or John will require at least a run to the final if they are to stand any chance of toppling the Leicester man for top spot. If Selby is able to reach the semi-finals, nothing less than the title would be sufficient for Higgins or Trump.
Battle for the Top 8
As far as the battle for the top eight seedings is concerned, only Antwerp winner Mark Allen and Stuart Bingham are now mathematically in with a shot of usurping eighth placed Neil Robertson at the second cut-off.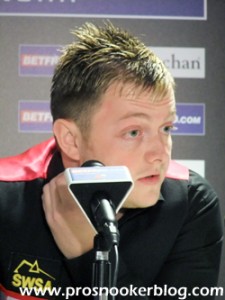 To do so, Allen must reach at least the semi-finals in Chengdu, the final if Robertson is able to win his opening match against Welshman Ryan Day.
For Stuart meanwhile, the task is somewhat greater, nothing less than lifting the trophy will give him a chance.
Battle for the Top 16
The crucial race for Masters spots is now that much clearer, with the present situation as follows:
15th – Ali Carter – 47000
16th – Barry Hawkins – 46915*
17th – Joe Perry – 46640*
18th – Ronnie O'Sullivan – 45980
19th – Mark Davis – 45870
20th – Martin Gould – 45030
21st – Ryan Day – 43110
*not qualified for the International Championship
There are two caveats which must immediately be raised concerning this cut-off, the first being the suspension of Stephen Lee, which if long-term, could allow whoever finishes 17th into the top 16.
As it stands however, Lee's place would effectively be taken by Ronnie O'Sullivan, who as reigning world champion will be seeded second for the Masters, regardless of where he finishes up.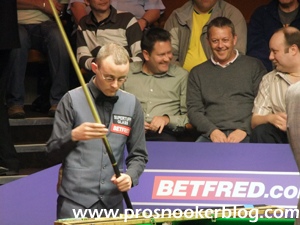 Turning first then to Ali Carter, who following his semi-final run in Antwerp, has moved up to 15th place in the latest projected seedings, crucially ahead of both Barry Hawkins and Joe Perry who have both failed to qualify for the International Championship.
As a result, by my maths at least, Ali is assured of a place at the Masters, unless three players from Mark Davis, Martin Gould, Ryan Day, Peter Ebdon and Dominic Dale are able to overtake him in Chengdu. For Day, nothing less than a run to the final will give him a chance, while the fact that Gould and Davis are poised to meet in the last 16, combined with Ali's last victory in Antwerp, means that only one of those two is able to do so.
While Ali's position looks to be relatively secure, the same can not be said for Barry Hawkins, who out of the International Championship must now hope that neither Mark Davis or Martin Gould are able to overtake him. For Davis, he would require at least a quarter-final run, while Martin would be able to leapfrog Hawkins to snatch 16th by just 35 points with victory over Marco Fu in his opening match.
Ryan Day can also surpass Hawkins, but would require a final run in order to do so, while Peter Ebdon and Dominic Dale could surpass Carter by winning the tournament.
The Top 32
With Stephen Hendry retired and Stephen Lee potentially suspended, this effectively becomes the battle for the top 34 and those immediately in contention are as follows:
31st – Jamie Cope – 36280*
32nd – Mark King – 35885*
33rd – Stephen Hendry – 35475
34th – Fergal O'Brien – 34780
35th – Jamie Burnett – 34770
39th – Michael White – 32440
*not qualified for the International Championship
The top 32 status of Jamie Cope looks to be secure for the next cut-off, with only a combination of quarter-final appearances for Fergal O'Brien and Jamie Burnett, together with a shock final appearance from Michael White, enough to force him out.
For Mark King it is a similar equation, though just two of these scenarios would have to occur if he is to miss out on a top 32 seeding at the next couple of tournaments.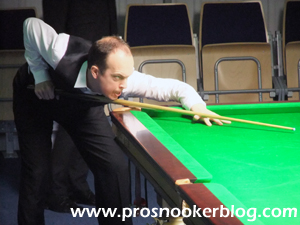 The real battle then is between O'Brien and Burnett, the Irishman currently in possession of the last top 32 seeding by just ten points! Both through to the venue stage of the International Championship, the place in all probability will go to whoever is able to progress the furthest, with O'Brien taking it should they fall at the same fence.
That is of course unless Michael White is able to reach the final…
The Top 48
With two 'extra' places looking available given the circumstances already described with Stephen Lee and Stephen Hendry, this particular section of the rankings is straight-forward, with Steve Davis set to take the final spot, unless Barry Pinches is able to win the International Championship.
The Top 64
With Stephen Hendry, Stephen Lee and Joe Jogia unlikely to participate on the main tour in the near future, there appear to be three places on offer inside the top 64 seeds and notably at the Shoot Out tournament in January.
Already secure are Rod Lawler and Cao Yupeng, while Kurt Maflin will join them at the Shoot Out, unless Aditya Mehta can defeat both Zhu Yinghui and Stuart Bingham in China.