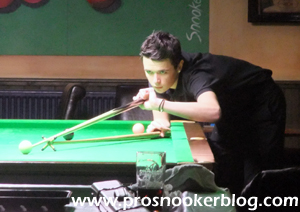 A line of news that snuck out during the week is that the draw for the inaugural EBSA Play-Offs, which will be held in Sheffield on 28th April 2013, has now been released by World Snooker and can be viewed here.
For those who may not be aware, the new event sees twelve players who have qualified via four events played alongside main tour European Tour events earlier this season, do battle with three main tour cards up for grabs.
Among those involved are Oliver Lines and Ben Harrison, as well as former professionals Jak Jones and Stuart Carrington in what will be a huge day for all twelve players, taking place of course during this season's Crucible showdown.
The best of luck to all involved.