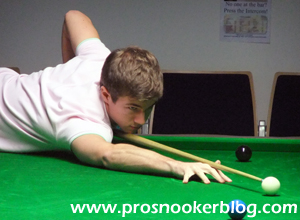 Starting on Saturday (as if you didn't know), the 2013 World Championship will see six players make their Crucible débuts, the highest number since the eight of 1999.
With that in mind, the people at Eurosport.com have very kindly asked me to offer a little insight into the likes of Jack Lisowski and Ben Woollaston, which I am pleased to say you can now read here.
Tomorrow will see the second part of my preview published, as I consider the prospects of Michael White, Matt Selt and Thailand's Dechawat Poomjaeng.
Many thanks to Eurosport.com for the opportunity to bring PSB to the masses!