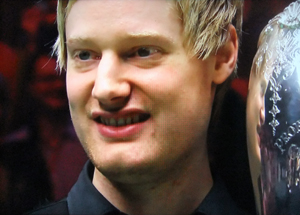 Following the most recent seedings revision earlier this week, World Snooker have today released the draw and format for the 2014 UK Championship, which is due to run from 25 November until 7 December at the Barbican Centre in York.
As I detailed earlier in the year, the format has been tweaked slightly in comparison to 2013, with the semi-finals cut from 19 to 11 frames, while the main arena will be used from day one this year, not day three as was the case a year ago.
In terms of the draw itself, there are few surprises, with the 1 v 128, 2 v 127 format of 2013 being used again a year on, although it is nice to see Brazil's Igor Figueiredo enter his first event since the World Championship earlier this year.
In fact, the top 114 players on the latest provisional seedings list have all entered, with the professional absentees being Ju Reti, Ryan Clark, Hossein Vafaei Ayouri, Khalaied Beleid Abumdas, Lee Spick, Steve Mifsud, Rory Thor and invitational player Stephen Hendry.
As an interesting aside, practice facilities this year will be at the Novotel hotel, which I believe is a change from 2013.