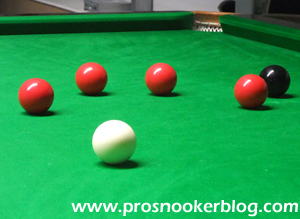 As well as the announcement of the return of snooker's World Cup this summer (see my look at who might be involved in that competition at WPBSA.com), World Snooker have also published a provisional calendar the rest of 2015, which you can view here.
So what are the obvious talking points to arise from the calendar?
The first is the loss of the Wuxi Classic, replaced by the revived World Cup, which will be held at the same venue.
While it is never good to lose a ranking event, this does mean that there will be a longer break between the end of this season and the start of next, with the first event of the season to be the Australian Goldfields Open qualifiers at a new venue in Crawley at the start of June. This compares to last year when the Wuxi qualifiers got underway on 24th May 2014.
Moving on through the summer, the Riga Open will again be the first European Tour event of the season, moving a week earlier in the calendar compared to this season, as have the Shanghai Masters qualifiers, creating room for a further run of as yet unspecified qualifiers between 10-13 August 2015.
From there, the Paul Hunter Classic and Shanghai Masters both move a week later to make room for an extra Asian Tour event, before the International Championship qualifiers will again be held at the Barnsley Metrodome.
Interesting, the Ruhr Open and Bulgarian Open European Tour events have switched places on the calendar this year, while thankfully there is now set to be a rest week between the International Championship in China and the Champion of Champions event in Coventry, which this season were of course held back to back.
From there, the calendar looks to mirror that of this season, with the UK Championship set to be followed by a fourth European Tour event in Portugal and a couple of qualifying events to round off 2015.
What do you make of the provisional calendar?