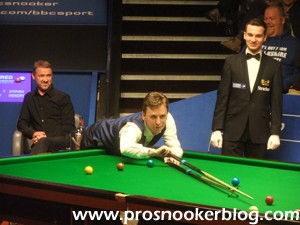 Following the early conclusion to play yesterday evening, as both Neil Robertson and Ronnie O'Sullivan required only two frames each to progress to the last eight at this year's World Championship, former world champions Stephen Hendry and Ken Doherty were tasked with entertaining the crowd for an hour or so with a best of three frames exhibition match.
As was the case last year, they were joined out in the arena by Dennis Taylor, as well as the likes of Willie Thorne, Jan Verhaas and Rob Walker, who all watched for a while.
In terms of the match, it was a comfortable 3-0 win for Doherty, a break of 102 in the final frame rounding off the evening nicely, while it was fair to say that it was more than apparent that Hendry was somewhat rusty.
With these exhibitions not filmed, there is always a certain amount of intrigue as to the proceedings and I have uploaded a few of my best photos from the evening below…
1997 world champion Ken Doherty at the table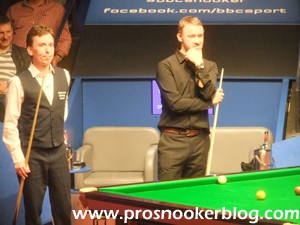 Ken Doherty and Stephen Hendry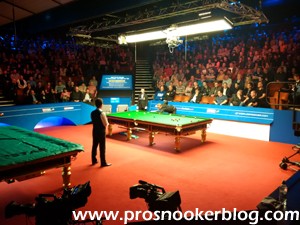 A large number of the ticket holders stayed to watch the exhibition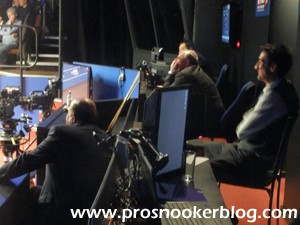 Willie Thorne, Dennis Taylor and Rob Walker watch the action
Stephen Hendry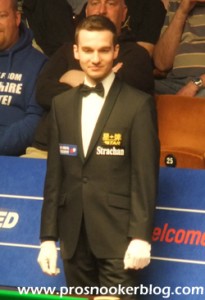 German referee Marcel Eckardt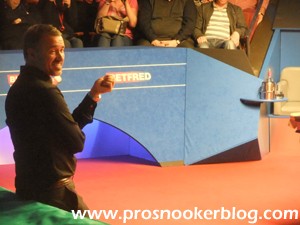 Stephen Hendry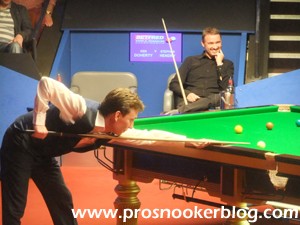 Ken Doherty, Stephen Hendry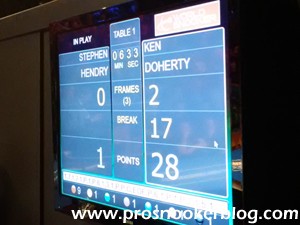 A comfortable win for Doherty